Dad's Gift Grillin' EggFest
Saturday, June 9th
11:00 AM to 3:00 PM
Join us at Sunnyland Patio Furniture on Saturday, June 9, 2018 for Dad's Gift Grillin' EggFest. The folks at Big Green Egg as well as local egg enthusiasts will be grilling, roasting, smoking and baking their favorite dishes and offering a variety of samples for you to taste!
Enjoy cooking demonstrations and food tastings from the "Eggsperts" plus 105.3 The Fan will be broadcasting live from Sunnyland. We'll have unbelievable pricing on Big Green Eggs demo units, additional savings on all BGE accessories, and our Dad's Gift Market featuring other great gifts including hammocks and more. If you are looking for the perfect gift for Father's Day, then you won't want to miss this event.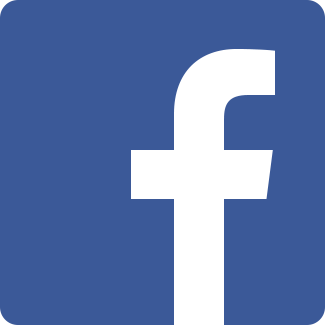 Join our Facebook event page for the latest news, information, contests, and more.
BUY A DEMO EGG
Demo Eggs will be used to cook on the day of the EGGFest. These Demo Eggs are considered to be "gently used" and are now available for purchase at a substantially discounted price. There are a limited amount of Demo Eggs available for purchase so reserve yours today.
The special package price includes the Big Green Egg, a neststand, conveggtor, and a 10 lb bag of charcoal. Quantities will be extremely limited.
For pricing and availability, please click here.
BE AN EGGHEAD COOK
We would love to have YOU cook at our Big Green Eggfest 2018! Whether you are a seasoned Egghead or you are new to cooking on the BGE this event is the perfect opportunity to share your favorite recipes and show off your skills!
By registering to participate in the 2018 Dallas Eggfest as a cook, you will get to share in the comradery of the Eggheads and be afforded special privileges during the event including our best discounts on Big Green Egg products and fun giveaways and prizes. For more information and to sign up, please click here.
JOIN OUR FATHER'S DAY MARKETPLACE
Do you make the perfect sauce or rub? A uinque necktie? Or custom golf tees? If you have the perfect gift for dad, we want you to join our Father's Day Marketplace. Booth space is FREE for approved vendors. We're looking for vendors in the following categories:
• BBQ accessories
• Big Green Egg accessories
• Golf / sports
• Men's apparel
• Outdoor living (excluding outdoor furniture)
• Local eats, drinks, & libations
• Butcher shops / meat markets
• Anything else unique that would make a great Father's Day gift.
If you would like to submit your product or business, please email eggfest18@sunnylandfurniture.com.
Sunnyland Furniture - Dallas / Fort Worth's Outdoor Casual Furniture Superstore | 7879 Spring Valley Road Dallas, TX 75254 | 972-239-3716
Copyright 1970-2018 &copy Sunnyland Outdoor Patio Furniture of Dallas Fort Worth - The Ultimate Casual Furniture Superstore for Texas