Like most events across the country, we will be taking 2020 off this year. We look forward to seeing everyone at the 5th Annual Turkey Time EggFest in 2021.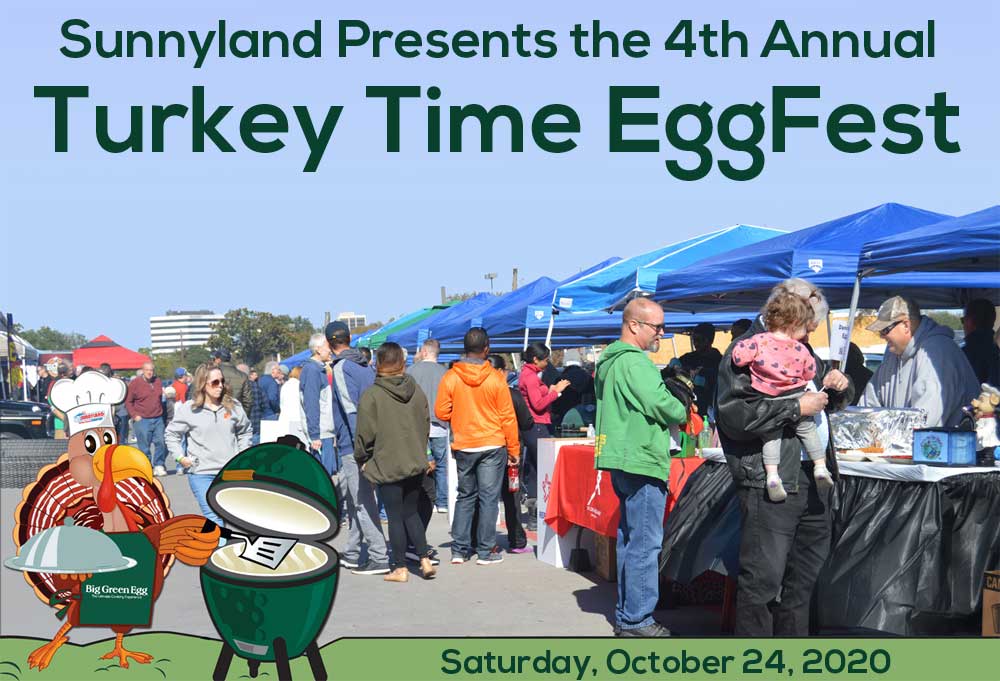 Sign up for EggFest updates including registration and demo egg sales by clicking here.

FREQUENTLY ASKED QUESTIONS
PARTNERSHIP OPPORTUNITIES
2019 SPONSORS, VENDORS, & PARTNERS
Thanks to everyone who has made this event possible this year. We couldn't do this without all of our friends out there.
Sunnyland Furniture - Dallas / Fort Worth's Outdoor Casual Furniture Superstore | 7879 Spring Valley Road Dallas, TX 75254 |
972-239-3716
Copyright 1970-2021 &copy Sunnyland Outdoor Patio Furniture of Dallas Fort Worth - The Ultimate Casual Furniture Superstore for Texas