World's Largest Patio Chair
SEE THE WORLD'S LARGEST PATIO CHAIR IN DALLAS

When you stop by Sunnyland, be sure to get your picture taken in our giant patio chair. This chair is an oversized version of the Tamiami lounge chair by Brown Jordan. It's been at Sunnyland since the early 1990s and we are pretty sure this is the World's Largest Aluminum Patio Chair.
Check out the chair as featured on RoadsideAmerica.com: https://www.roadsideamerica.com/tip/21179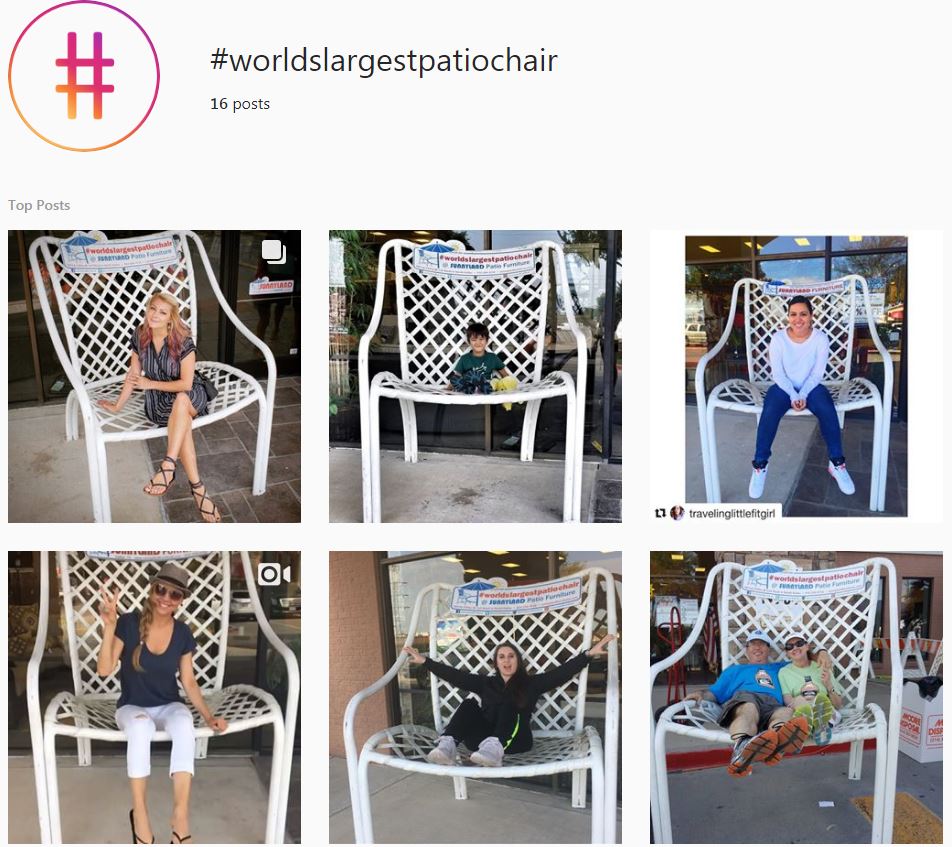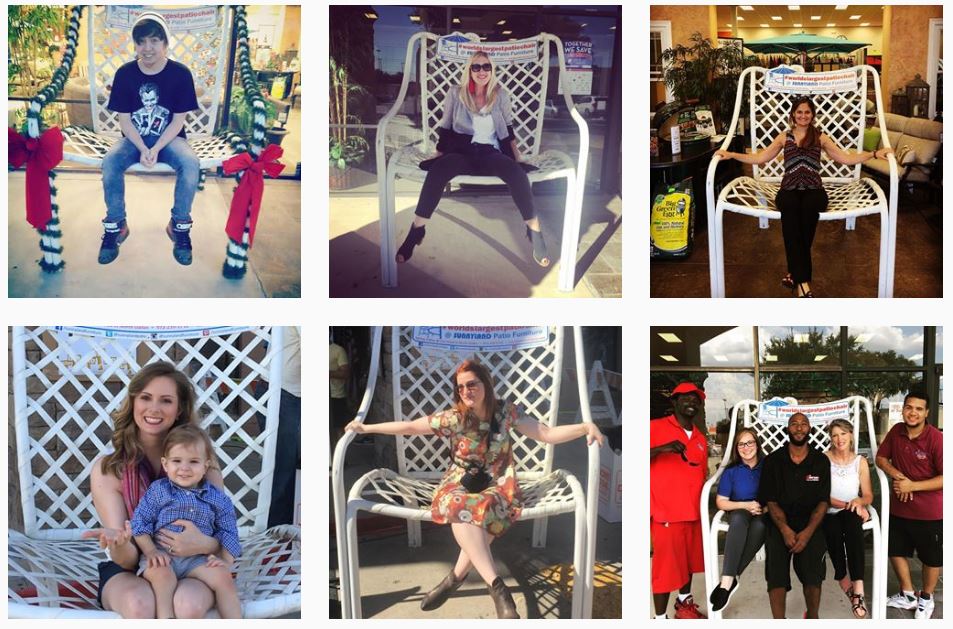 Wacky Roadside Attractions Save Companies
DALLAS (Wireless Flash - FlashNews) – Creating a roadside attraction may be the best way to save a business from going bankrupt in this economy.
Locally-owned, Mom-and-Pop businesses have been hit hard as a result of the economic downfall, but some are finding big ways to stay afloat.
Sunnyland Furniture in Dallas has employed the same marketing technique that many other small businesses have around the country in order to survive these tough times – turning their business into a roadside attraction.
Outside Sunnyland stands the unofficial world's largest patio chair, which measures more than seven feet tall.
Chair curator Brad Schweig says having the giant piece of furniture has improved business and keeps people coming back to the store.
He says, "It makes us stand out. People drive by and see the chair and stop. Then when they need furniture they remember us and come back."
Though he's received many big offers for the chair, Schweig says they'll never part with it because it's what keeps Sunnyland thriving.
Copyright © 2009 Wireless Flash News Inc. All rights reserved. Wireless Flash® and FlashNews® are registered trademarks of Wireless Flash News Inc.
Sunnyland Furniture - Dallas / Fort Worth's Outdoor Casual Furniture Superstore | 7879 Spring Valley Road Dallas, TX 75254 |
972-239-3716
Copyright 1970-2023 &copy Sunnyland Outdoor Patio Furniture of Dallas Fort Worth - The Ultimate Casual Furniture Superstore for Texas