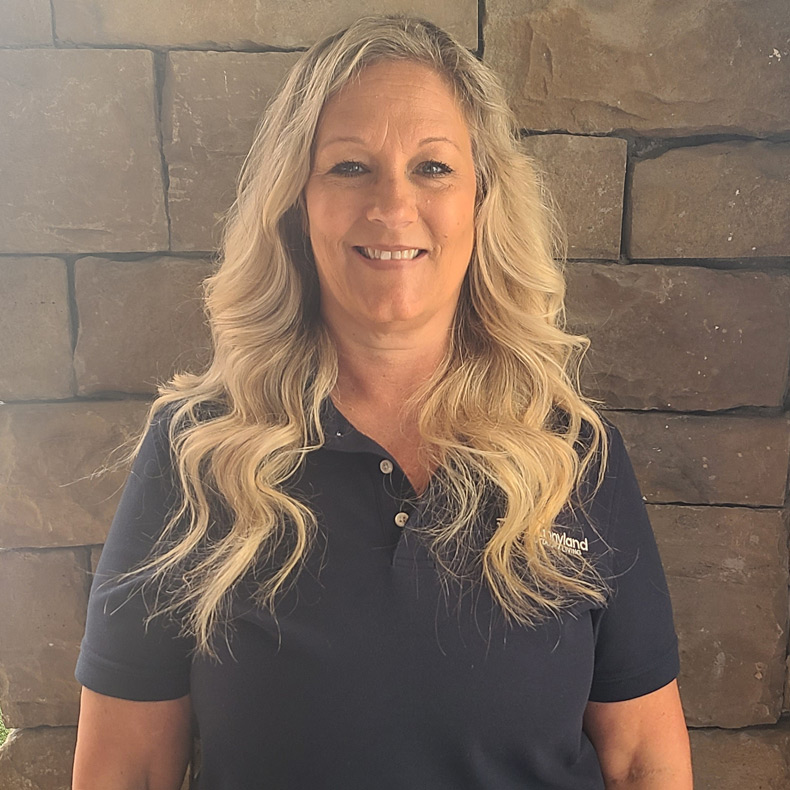 Toni Wildhaber
Buyer
2001
What neighborhood/town do you live in: Frisco
Hometown: Lake Dallas
No patio should be without: Comfortable furniture and a cold beverage.
On the patio, do you prefer sun or shade: Sun of course.
What is your favorite quote or wise words of wisdom: Live for today, tomorrow is never promised.
Describe yourself in three words: Fun, energetic and outgoing
Do you have any hidden talents: I can make homecoming mums!
If you were to start a company what values would you build it on: Customer service and the value of a good employee.
What one person would you like to meet: Jackie Kennedy
What are you passionate about: My children and husband.
What is the perfect patio weather: Sunny and 80
Email Toni at toni@sunnylandfurniture.com
Sunnyland Furniture - Dallas / Fort Worth's Outdoor Casual Furniture Superstore | 7879 Spring Valley Road Dallas, TX 75254 |
972-239-3716
Copyright 1970-2023 &copy Sunnyland Outdoor Patio Furniture of Dallas Fort Worth - The Ultimate Casual Furniture Superstore for Texas