Choosing the Right Color
Posted On: 07-01-2016
By: Teresa Scott, Outdoor Living Consultant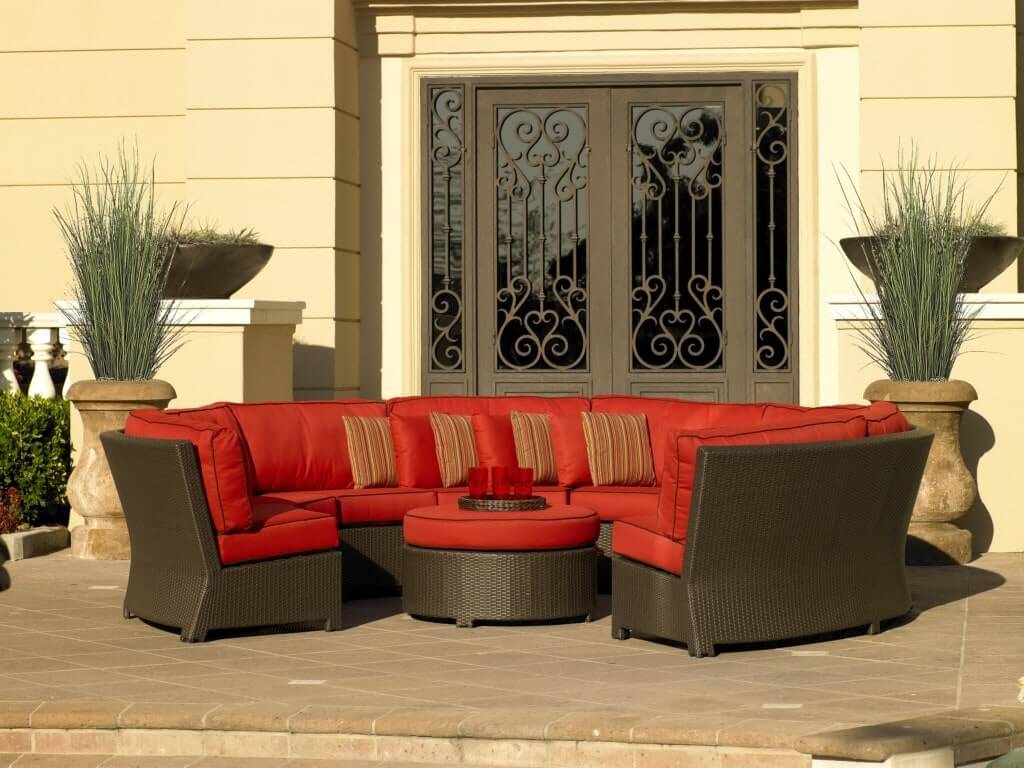 So many times, the hardest task in choosing new outdoor furniture, is knowing where to begin. That would include choosing what colors you will be using in the space you plan to furnish.
Honestly, I have had customers fall in love with a throw pillow, and we have used it as inspiration for the color scheme to be use throughout the entire space. It typically doesn't happen that easily, so before coming into the store to look for furniture, take a really good look around to identify the colors that already exist in your space, inside and out.
Neutral shades, as well as accent colors, can be pulled from your surroundings. What colors do you see in your stonework, coping around your pool, or in the stucco or brick of your home? If you have a swimming pool, is your water more turquoise, or is it a deeper blue? What colors do you use in your Landscaping?
Usually the neutrals you see throughout have either a gold, or Gray undertone. When you are working with neutral fabrics, it is best to stay in the same color family. There are many neutrals that have soft weaves adding texture instead of color to the setting. Most of our inventory is purchased in neutral fabrics, and then displayed with colorful rugs, throw pillows, and umbrellas when applicable.
Some of our inventory will have cushions in various spice tones that work well with Oklahoma flagstone (shown above) so often used in this part of the country. The stone can either have deep rust colors, along with charcoal and rich browns, or they may have been handpicked to eliminate all of the stronger hues, leaving only the light tan and golden shades. You will finda large variety of brick to be in this color way as well.
This year we have more deep seating cushions shown in soft blues and greens. These work well with the Pennsylvania blue stone (shown above) that is also used in this region. It has various shades of blues, greens and grays with a little golden brown mixed in. They also work well with the gray and taupe brick that you may be working with.
These are only a few examples of the various stone and brick colorations that you will find, and how you can work with those colors to create a pleasing palate. The stamped concrete that has become so popular is designed to immulate the natural coloration of stone, so the same approach would apply. Typically once you have selected the furniture along with the cushions, the next step is to choose the accent colors used in the accessories. They can be chosen in a monochromatic color scheme to create a soft, more subtle impact, or you may choose accessories in high contrast colors for a fun and lively setting.
Can you see the patio area through large windows from your house? Which room are you seeing it from, and what is the accent colors used there? If you are using bright red accents inside, you may consider using red accents outside as well. In this scenario, it is best to treat the outdoor room as an extension of the indoors, by using the simple rule of making sure that one room flows easily into the next.
Sunnyland Furniture - Dallas / Fort Worth's Outdoor Casual Furniture Superstore | 7879 Spring Valley Road Dallas, TX 75254 |
972-239-3716
Copyright 1970-2023 &copy Sunnyland Outdoor Patio Furniture of Dallas Fort Worth - The Ultimate Casual Furniture Superstore for Texas