Outdoor Design Tips
Posted On: 02-22-2019
By: Deborah Holt
Fresh, new outdoor looks have arrived! There's only a few weeks left to get your patio in tip-top shape for spring time and with our new collections in classic and modern styles you're sure to find the perfect patio furniture for your outdoor space. No matter the size of your patio, Sunnyland will help you find an arrangement that helps you utilize your space for the utmost enjoyment and relaxation.
Take a look at a few of our latest collections.
Posted On: 09-06-2018
By: Deborah Holt
Don't be beat by the Texas heat, get yourself a patio umbrella. No matter the size of your deck, patio or balcony there's an umbrella that's perfect for you. Find a variety of styles, colors, finishes and sizes. Sunnyland Patio Furniture has a large selection of in-stock patio umbrellas ready to go home with you today.
Posted On: 08-03-2018
By: Deborah Holt/Ledge Lounger
Whether you like to lounge in the pool or on the deck, there is a perfect way to relax the day away – on a Ledge Lounger. Stylish, durable and comfortable, the Ledge Lounger collection will accentuate your outdoor space with customizable, high-quality, made in the USA products. Follow this easy, helpful guide and you'll be lounging in no time.
Posted On: 07-02-2018
By: Amy Vanderoef
Sunnyland Patio Furniture has been a well known brand in Dallas for decades. I worked with the owner, David Schweig, when I was on Good Morning Texas and when he came to me to partner with him and his brand again I jumped at the chance. They know the struggle with my home-buying process as a single mom and for the past 2 years I have dedicated all of my attention to the inside of my home, leaving my outdoor living space non existent.
Posted On: 03-07-2018
By: Deborah Holt
Patio furniture doesn't have to be plain and boring. Spice it up with bold, bright colors from upbeat blues and greens to lively pinks and oranges that are sure to make your patio light up and stand out.
Posted On: 12-13-2017
By: Deborah Holt
Looking for something special to give this holiday season? How about a Big Green Egg or an outdoor accessory. Find great gifts for everyone on your list.
Posted On: 07-22-2017
By: Deborah Holt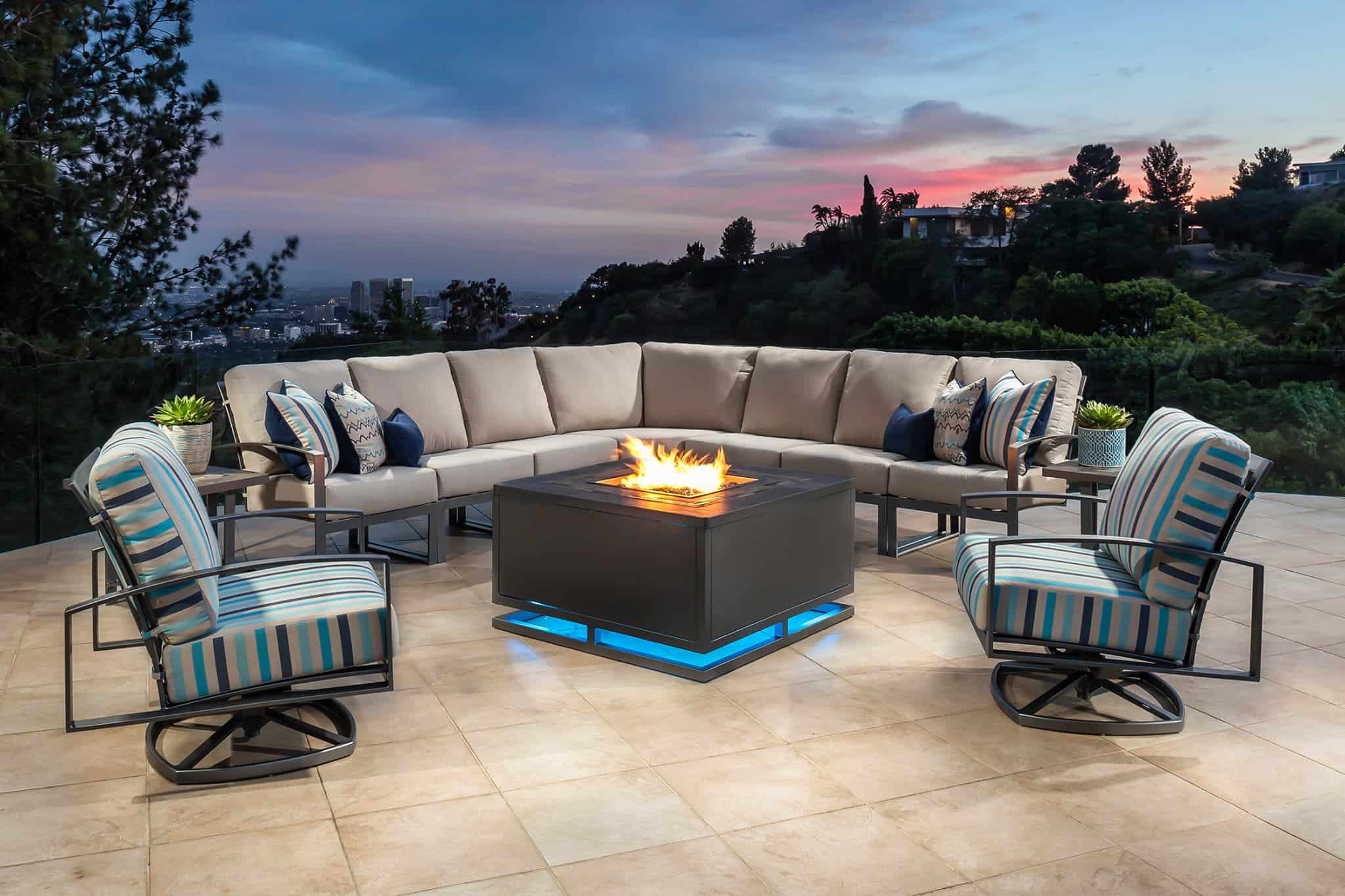 The new living space is no longer the walled in living room trapped inside your room, it's now the open-air, wall less, family room that you never want to leave.
Long gone are the days of one-size-fits-all outdoor furnishings. We live in a world of complete personalization. We even want to put our names on everything we own. Outdoor manufacturers have responded with furniture pieces that inspire personalization and are ahead of the trend curve.
Posted On: 05-26-2017
By: Deborah Holt
With so much variety and selection, sometimes it's good to take a look at what others have done on their patio to inspire you. From styles, to finishes and fabrics, Sunnyland has the perfect furnishings to make your outdoor area perfect. Scroll through some of recent deliveries and gather ideas for patio purchase.
Posted On: 05-20-2017
By: Deborah Holt
Your patio should reflect your personal style. Don't settle for a bargain deal at the big box retailer that isn't in the color or style you want. Instead, choose the style, fabric and finish that reflects your style. At Sunnyland Patio Furniture, you can find the largest selection of outdoor furniture all at one location. Sunnyland also carries all the little things you need to complete your patio look. From wall decor and accent pieces to rugs and pillows, you'll never need to shop anywhere else for your outdoor patio needs. Stop by Sunnyland today and experience the Sunnyland difference. Open seven days a week for your convenience.
Posted On: 04-21-2017
By: Deborah Holt
Move over nuetrals, blue is making a splash on the patio. Find out how you can incorporate this years trending color onto the patio with rugs, pillows, cushions and accessories from Sunnyland. Transform your outdoor space with the pop of color that provides calmness and serenity to your space.
Sunnyland Furniture - Dallas / Fort Worth's Outdoor Casual Furniture Superstore | 7879 Spring Valley Road Dallas, TX 75254 | 972-239-3716
Copyright 1970-2019 &copy Sunnyland Outdoor Patio Furniture of Dallas Fort Worth - The Ultimate Casual Furniture Superstore for Texas