Shades Required - It's Bright on the Patio
Posted On: 03-07-2018
By: Deborah Holt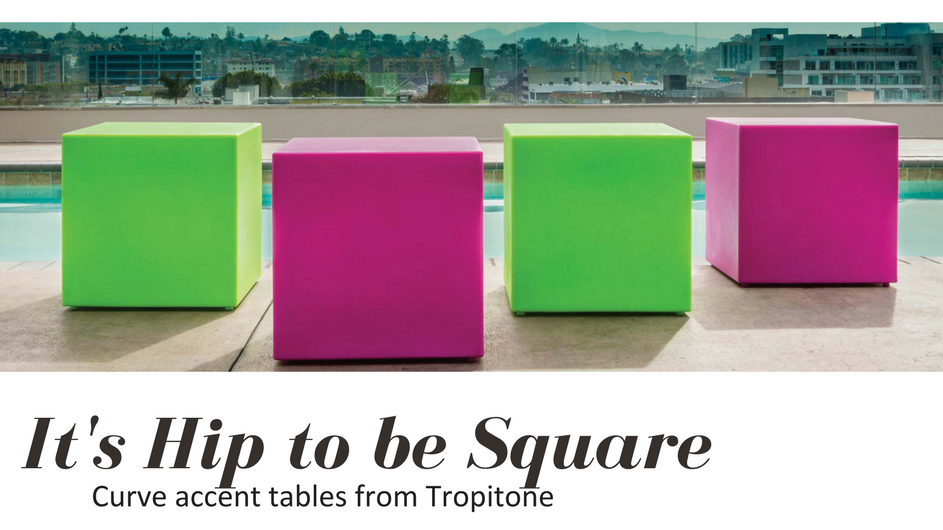 Suitable for around the pool, the Curve tea table and stool is sure to make a bold statement in any outdoor space as it lights up the night. The Curve Collection is made from Rotoform, a waterproof, marine-grade polymer product. Curve chaise lounges, tables, lounge chairs, and ottomans are available in several bright hues, perfect for today's trendy resorts, luxury hotels and your very own backyard.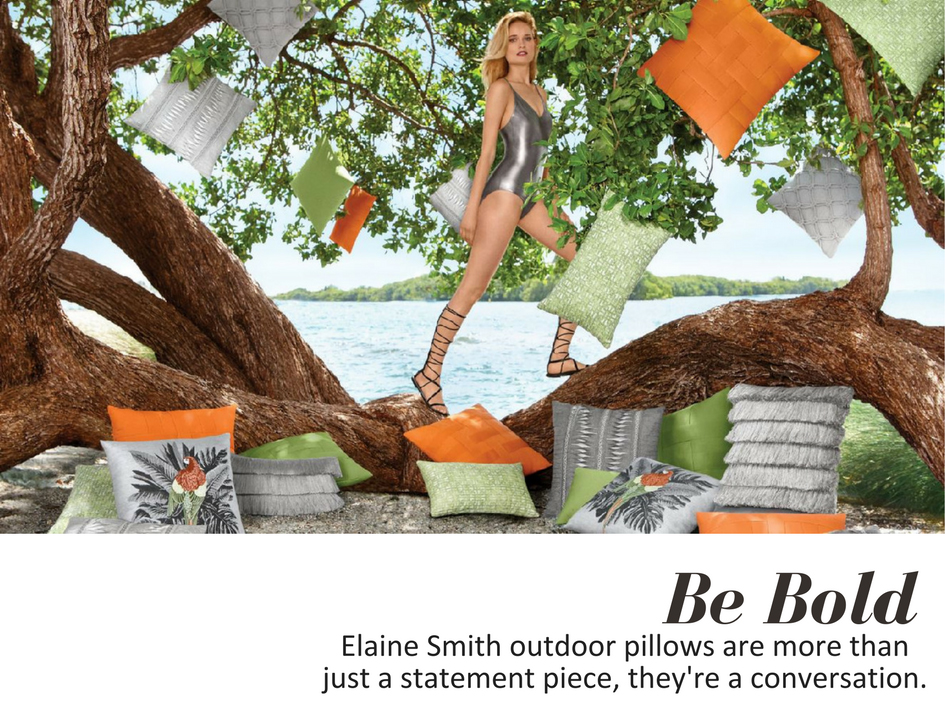 Shake things up with bright, bold and colorful outdoor pillows. You can transform your patio with fun colors and patterns that create an outdoor space that is inviting and comfortable. And don't worry, these pillows are spill proof, drool proof and fade resistant.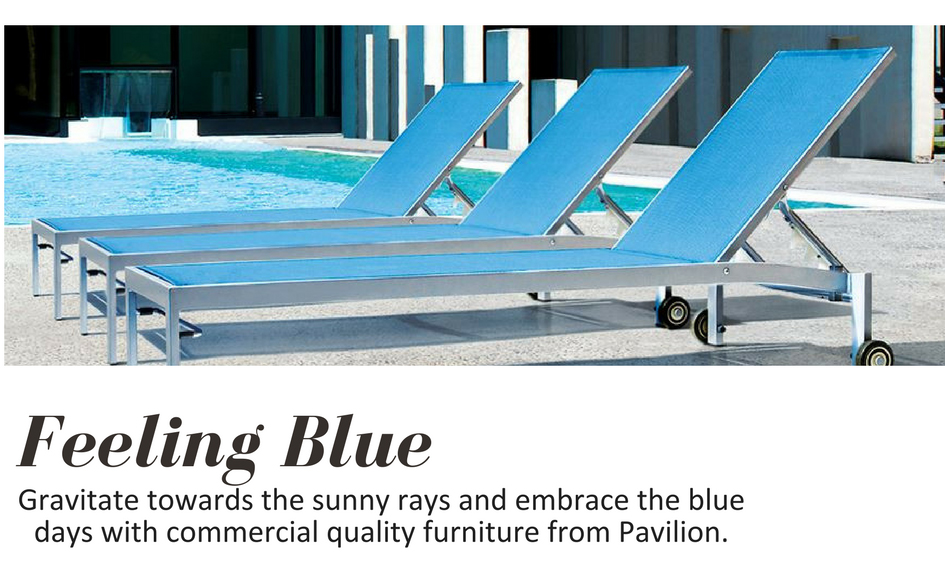 Bold colors aren't just for accent pieces, sling chaise lounges are the perfect pool side furniture to add color and create a fun outdoor environment. Pavilion crafts outdoor furniture in a variety of fun colors and is well known by designers for its custom capabilities.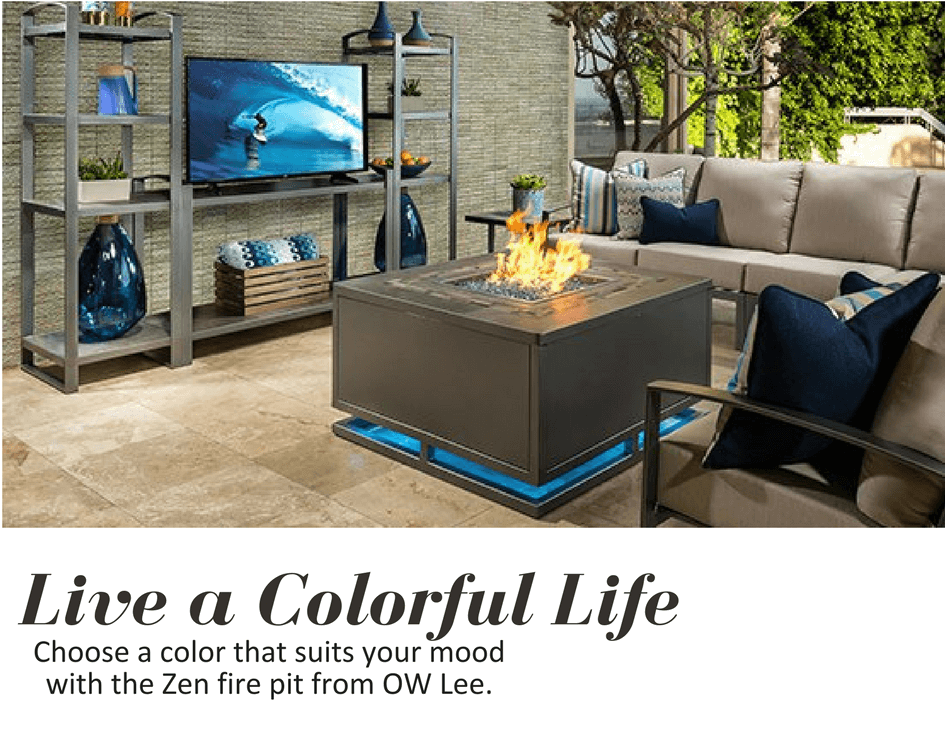 The flame from your fire pit doesn't have to be the only thing lighting up the patio. The Zen fire pit has over 1,600 color options to create the perfect ambiance. This centerpiece is sure to be the talk of the patio with its unique design.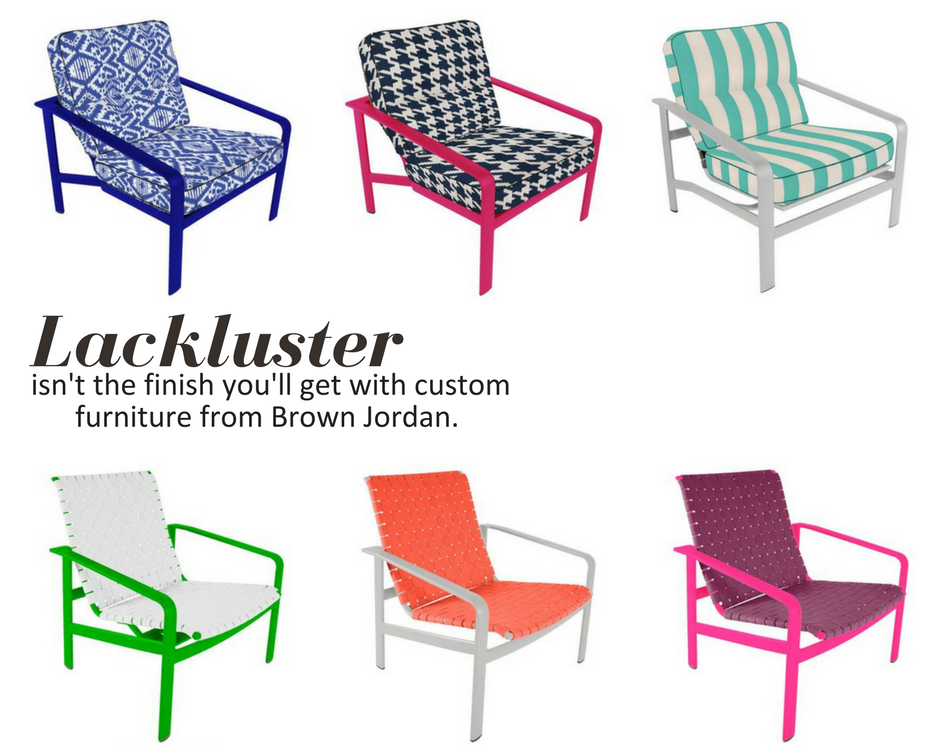 When you want your patio furniture to be the art in your outdoor space, Brown Jordan custom furniture is sure to be a showstopper with its colorful frames and patterns that make your patio feel like a high-end resort. Don't settle for out of the box, when you can have it designed with you in mind.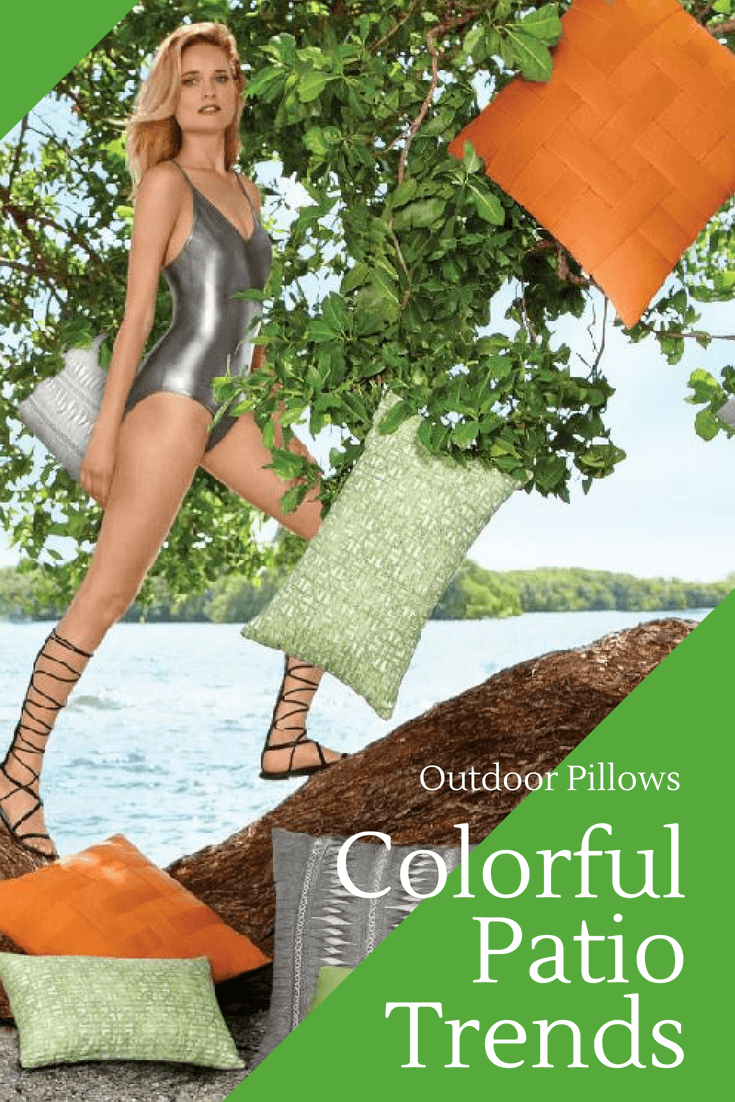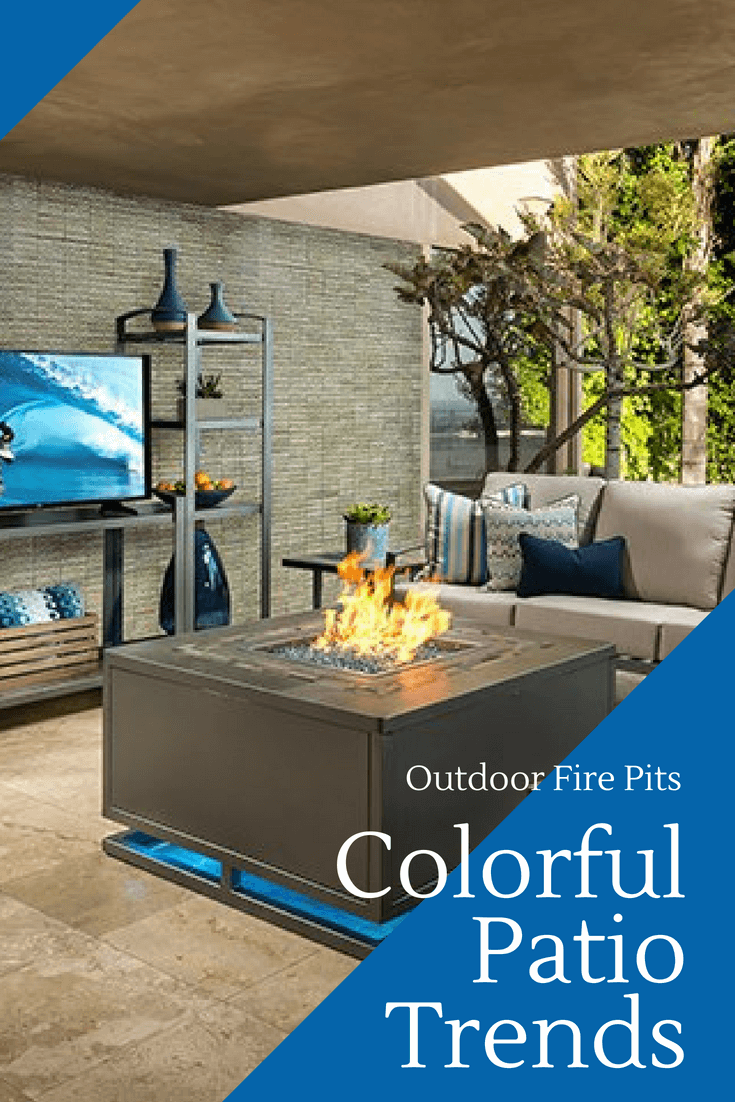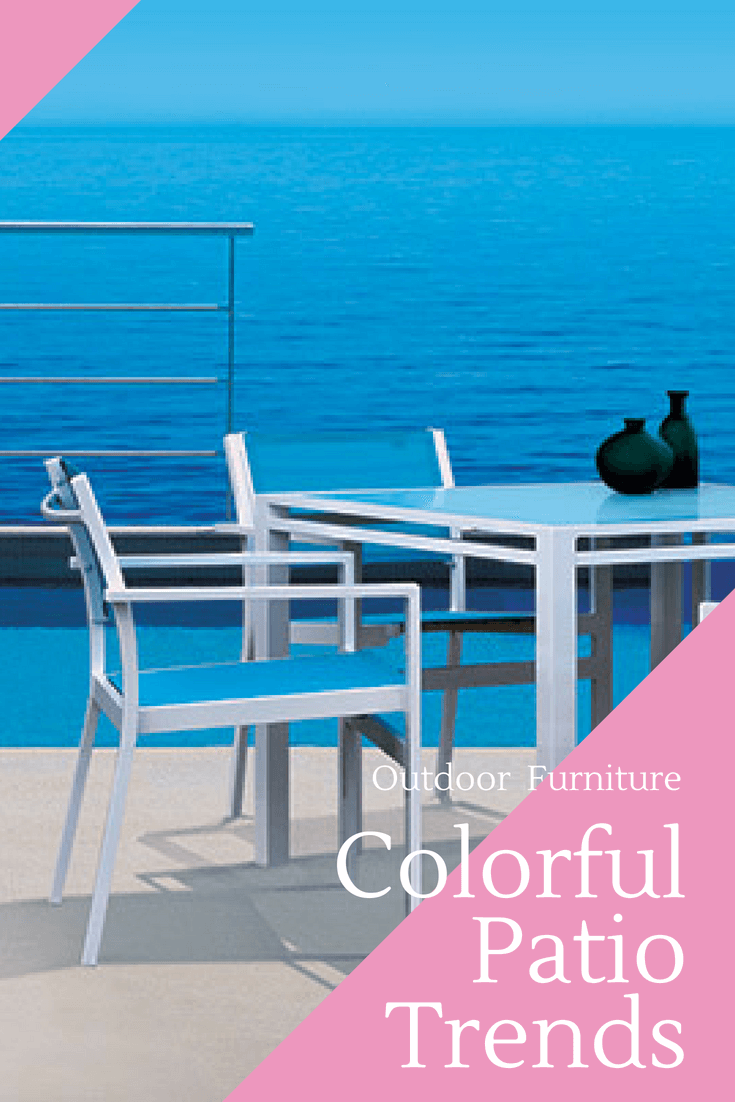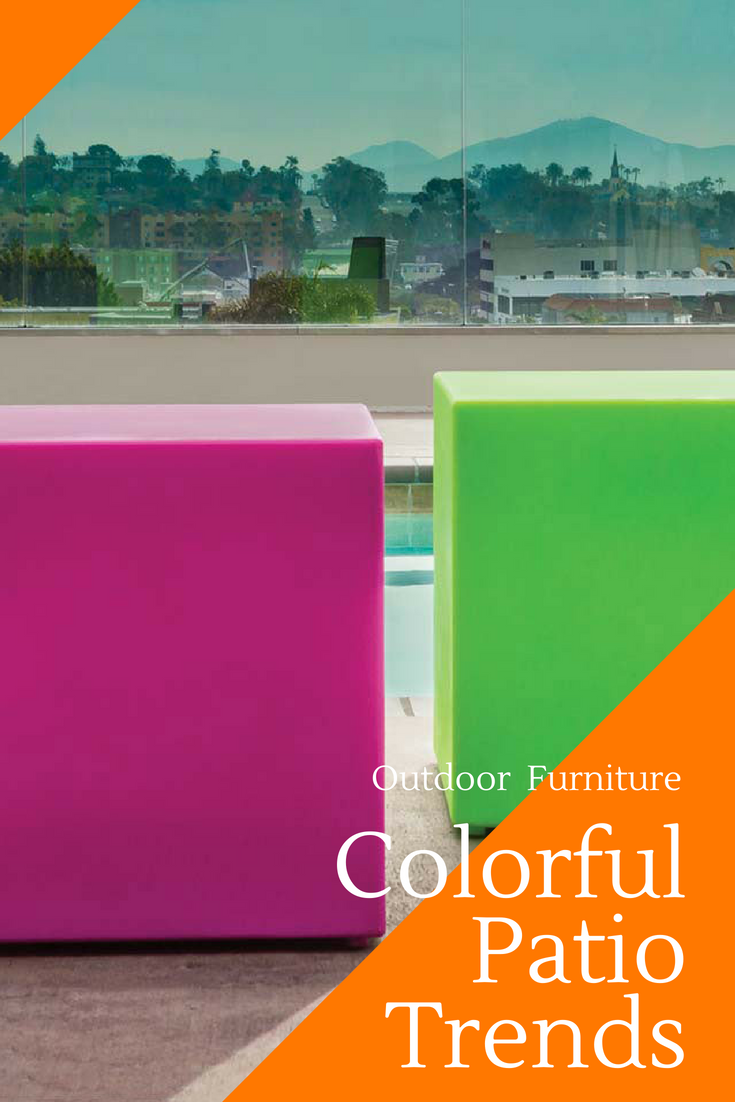 Sunnyland Furniture - Dallas / Fort Worth's Outdoor Casual Furniture Superstore | 7879 Spring Valley Road Dallas, TX 75254 |
972-239-3716
Copyright 1970-2023 &copy Sunnyland Outdoor Patio Furniture of Dallas Fort Worth - The Ultimate Casual Furniture Superstore for Texas