OW Lee Fire Pits
Posted On: 11-05-2019
By: OW Lee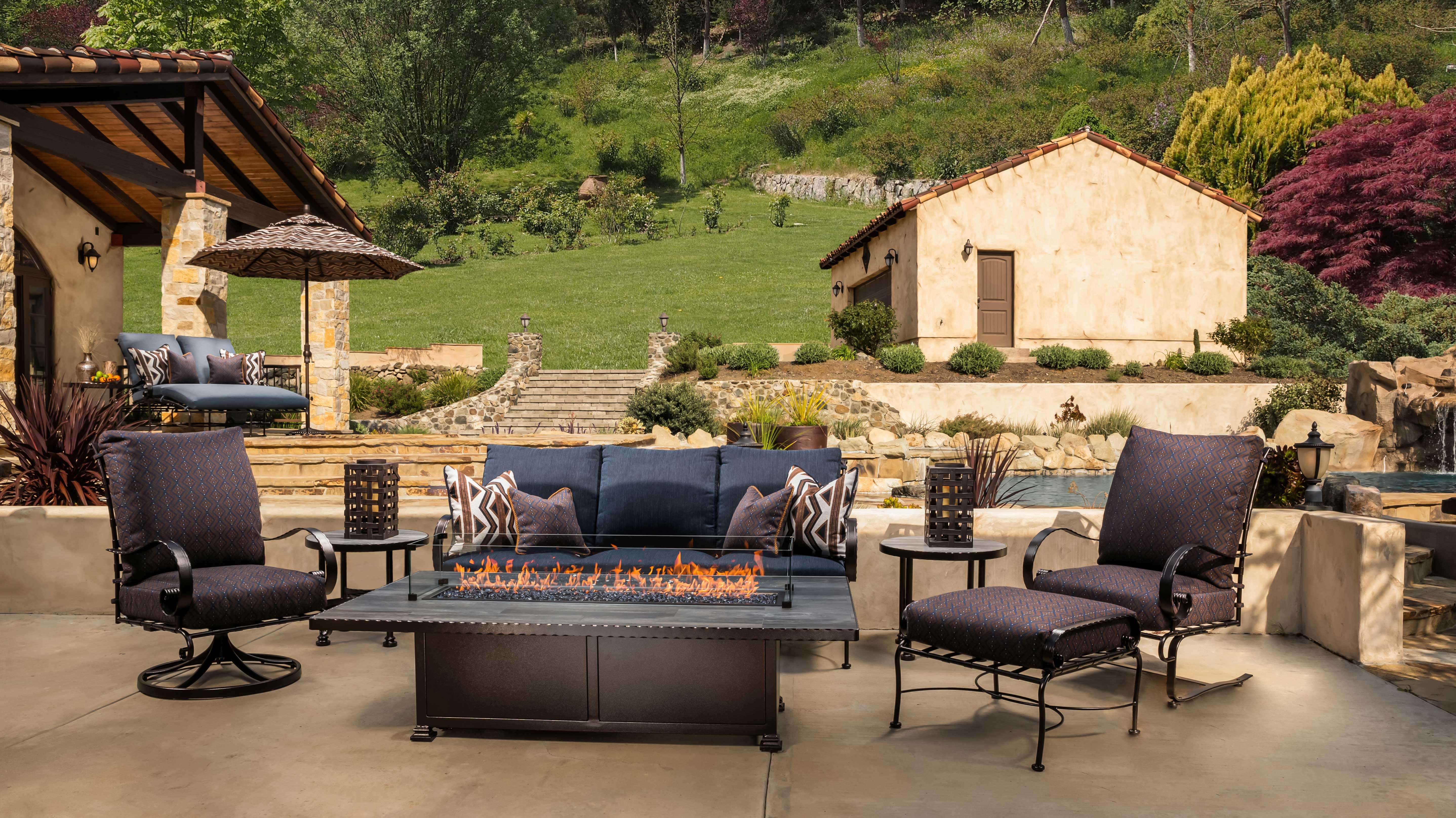 Extend your outdoor entertaining season with Casual Fireside® from OW Lee. OW Lee is setting the standard for outdoor entertainment with the most sophisticated collection of outdoor fire pits and accessories available. Its durable construction and reliable ignition systems set it apart from other brands, making it the preferred choice for your backyard.
Sunnyland has a large selection of in-stock OW Lee fire pits that are ready for immediate delivery. But you also have the option of creating your own custom fire pit.
There are plenty of options to choose from including style, heights, finishes and accessories.
First choose construction and materials: wrought iron, aluminum or steel
There are 13 super-polyester finishes to choose from for your frame.
Next, choose the top style: porcelain, cast aluminum, hammered copper or plate aluminum
If you chose a porcelain top, there are 15 porcelain tile top options from browns to greys.
Then choose the height: 19" occasional, 24" chat, 29" dining or 38" counter.
Add crushed glass, ceramic rocks or lava granules.
Lastly, add the finishing touches with a burner cover, a glass guard and a Lazy Susan.
Sunnyland Furniture - Dallas / Fort Worth's Outdoor Casual Furniture Superstore | 7879 Spring Valley Road Dallas, TX 75254 |
972-239-3716
Copyright 1970-2023 &copy Sunnyland Outdoor Patio Furniture of Dallas Fort Worth - The Ultimate Casual Furniture Superstore for Texas