Made in the Shade - Buying Outdoor Umbrellas
Posted On: 09-06-2018
By: Deborah Holt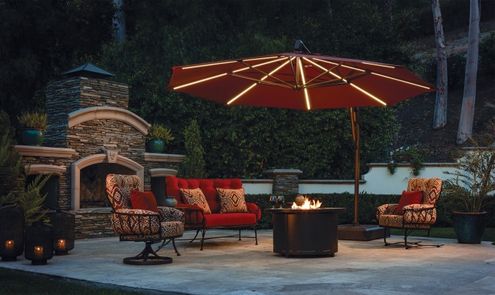 Don't be beat by the Texas heat, get yourself a patio umbrella. No matter the size of your deck, patio or balcony there's an umbrella that's perfect for you. Find a variety of styles, colors, finishes and sizes. Sunnyland Patio Furniture has a large selection of in-stock patio umbrellas ready to go home with you today.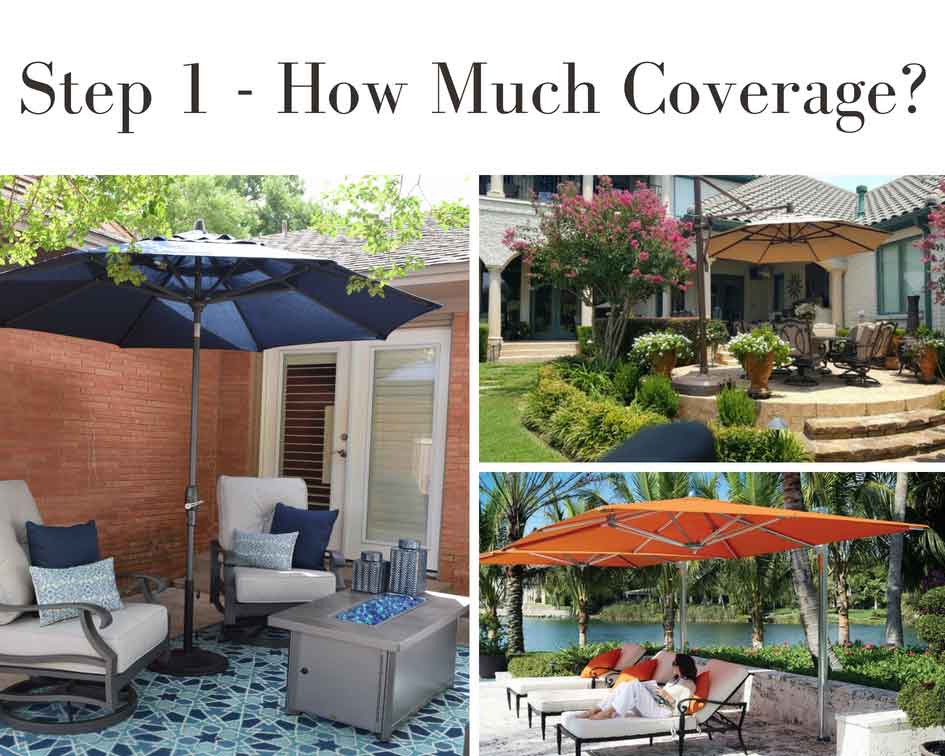 How much space do you need covered with shade? Measure your outdoor area to determine the size of umbrella you will need. Umbrellas can also come with a tilt so they can be adjusted to block out the sun at different times of the day.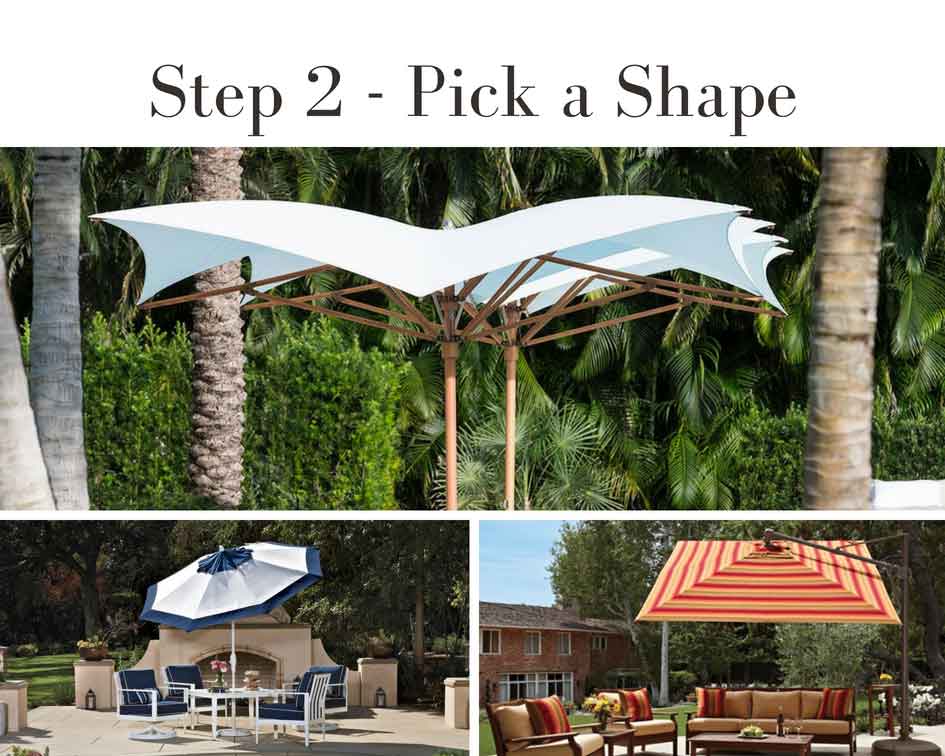 Determine what shape of umbrella will work best for your space. If you need help deciding, just ask one of Sunnyland's exterior design consultants. They can assist you in choosing from rectangle, square, round, octagon and specialty shapes.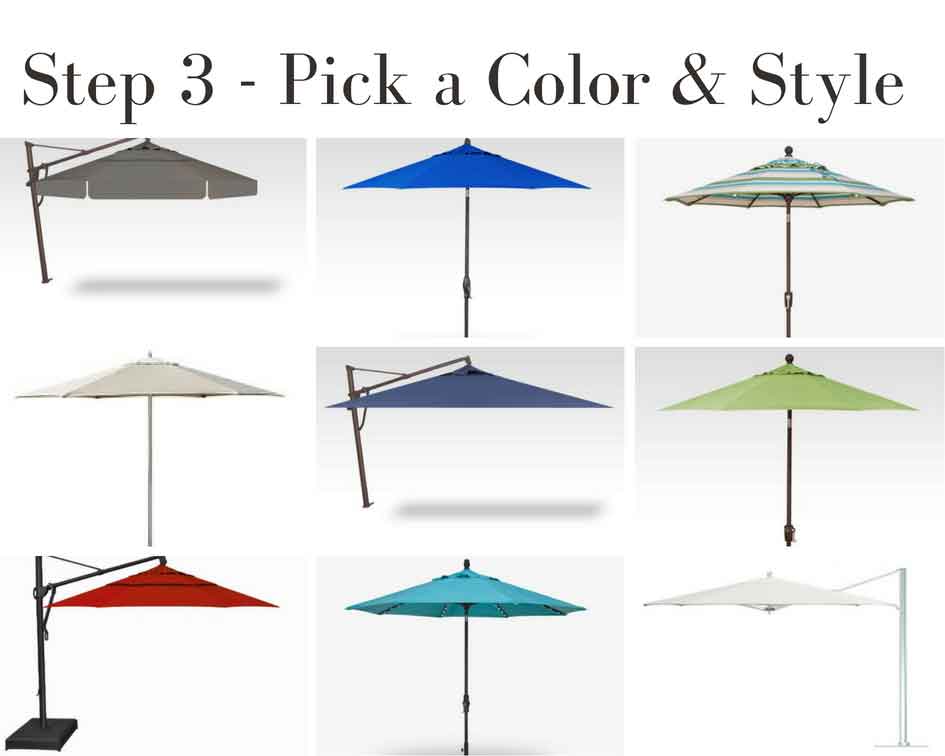 Personalize your outdoor umbrella with color and style. Choose from Sunbrella solid colors or stripes for your canopy. You can also choose pole finishes including bronze, black, driftwood, anthracite and champagne. Last, but not least, decide if you want to add a valance or double wind vents.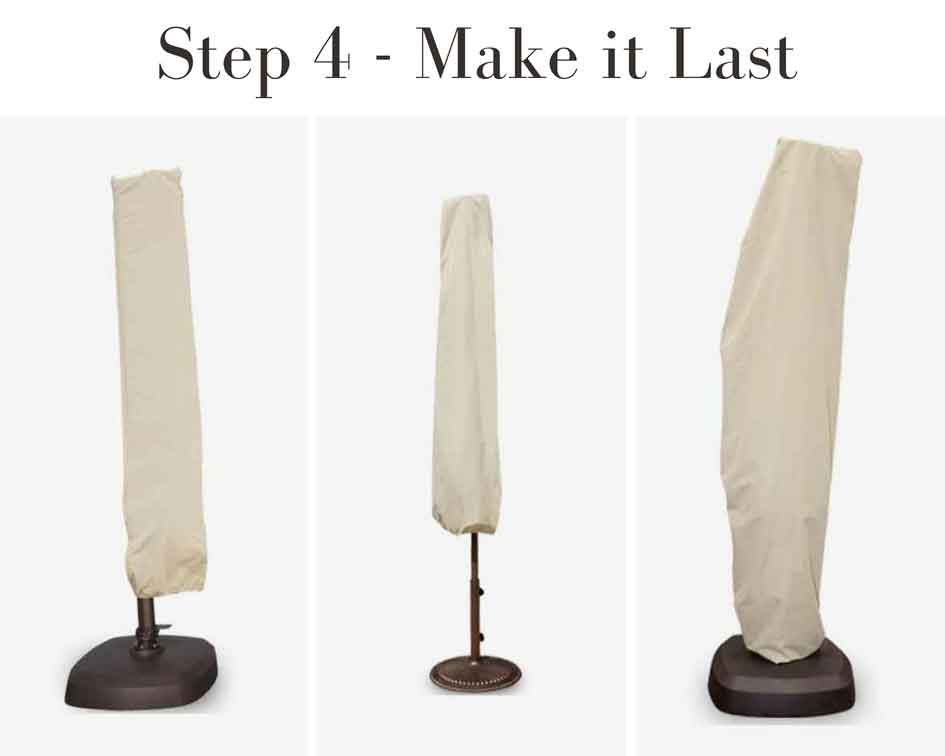 The better you take care of your umbrella, the longer it will last. Always take your umbrella down during high winds and store your umbrella during periods of nonuse. Protective covers are a great way to keep your umbrella from getting damaged. Remember, squirrels like your umbrella too, but for different reasons. Don't let your beautiful umbrella become a squirrel's nest. Put it away in the garage or in a dry space when not in use. Make sure you regularly brush off dirt and debris and you can wash your canopy in cool water with mild soap, then air dry, but don't put the canopy in the dryer.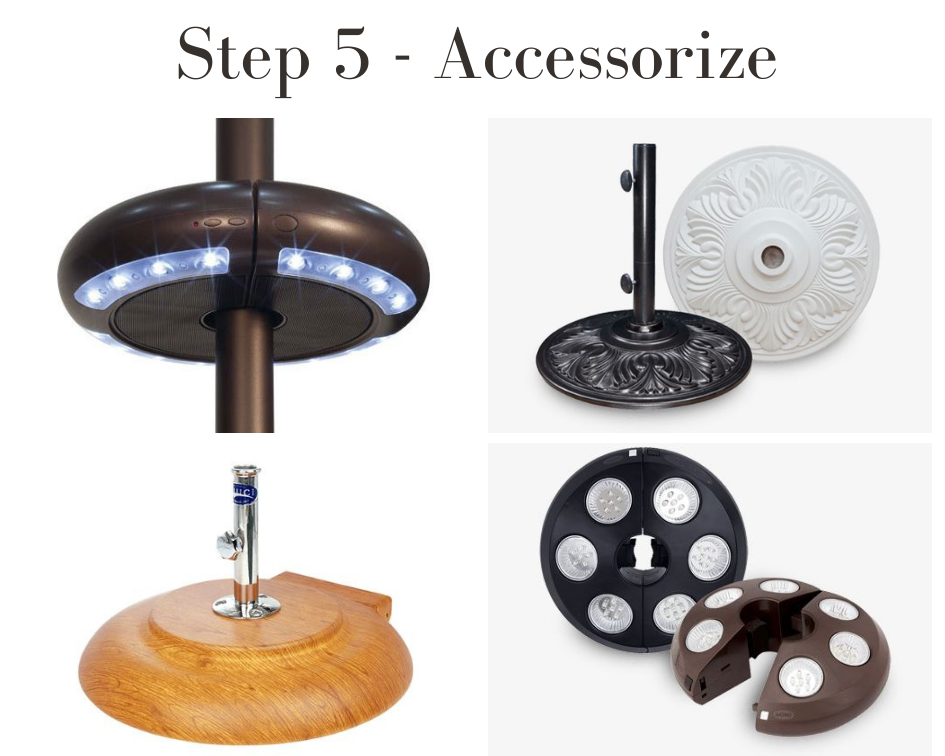 How will you mount your umbrella? If you have a cantilever umbrella, you will need to purchase a base that has sufficient weight. If you're looking to get a smaller market umbrella, you can pair it with a 50 lb. umbrella stand. No room for a base? We also have in ground and in concrete mount kits. Don't forget to add lights and sound for added ambiance with the Vega or Luna light and Bluetooth speaker.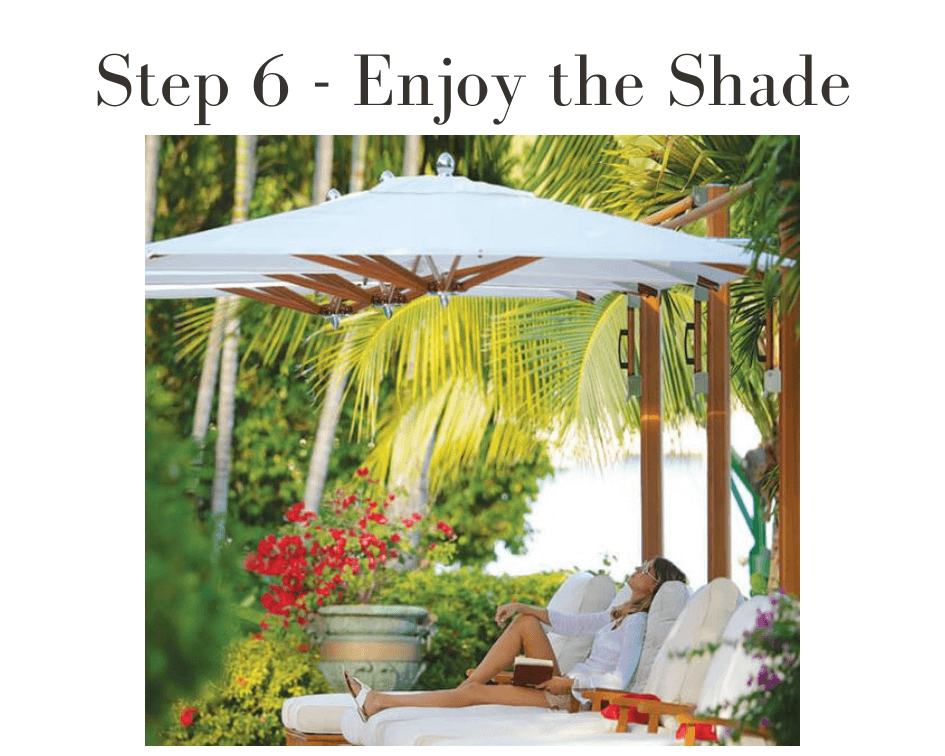 Sit back, relax and enjoy the cool shade of your umbrella.
Start shopping umbrellas now. https://www.sunnylandfurniture.com/c/Umbrellas-&-Shade/29
Sunnyland Furniture - Dallas / Fort Worth's Outdoor Casual Furniture Superstore | 7879 Spring Valley Road Dallas, TX 75254 |
972-239-3716
Copyright 1970-2023 &copy Sunnyland Outdoor Patio Furniture of Dallas Fort Worth - The Ultimate Casual Furniture Superstore for Texas