Nick the Buyer's Outdoor Must-Haves
Posted On: 06-05-2018
By: Deborah Holt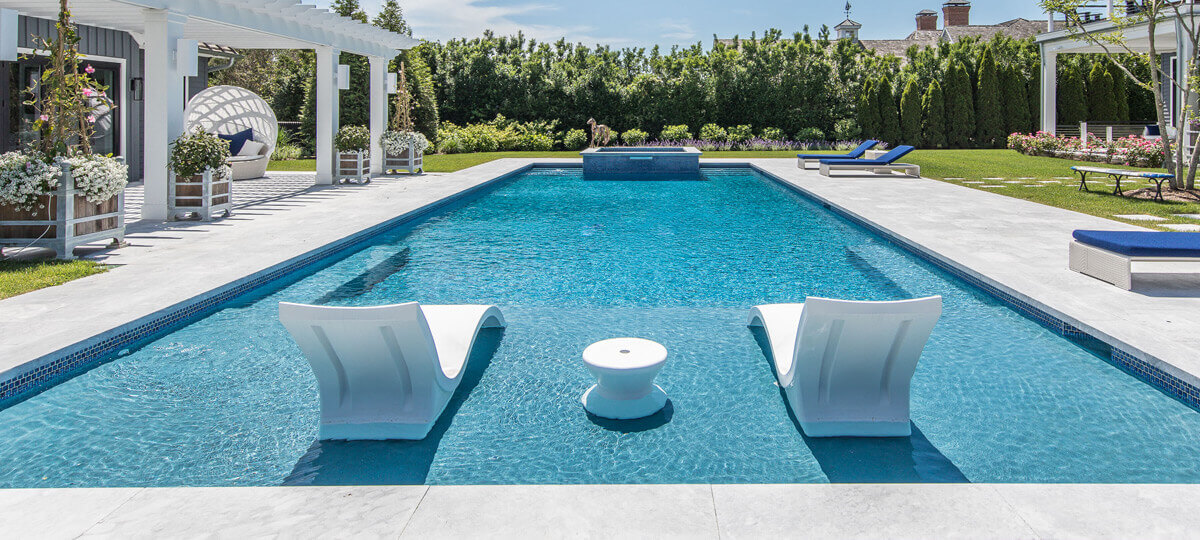 When it comes to knowing what's hot and what's not on the patio, our buyer, Nick, is the foremost expert on what it takes to make a great outdoor space.
Want to know what Nick says are the top five outdoor must-haves? Take a look.
The Mallin Volare cushion collection
Every outdoor space needs a comfy, cushion collection to relax on. The Mallin Volare is perfect. Not only is it crafted with heavy-gauge aluminum frames to give you years of enjoyed use, it also has extremely comfortable cushions designed to engulf you in comfort.

2. A Ledge Lounger in-pool chaise
Nothing beats the summer heat like a cool dip in the pool and there's no better way to enjoy the cool, refreshing water than on a Ledge Lounger chaise lounge. Ledge Lounger products are made of high quality materials and designed to withstand the elements, so you can relax with peace of mind and enjoy the amenities of the outdoors all year round.

3. A Treasure Garden umbrella
When you don't have a pool to keep you cool, stay in the shade with a Treasure Garden umbrella. Treasure Garden manufactures and produces over 90% of the components used in its products from their raw state. This allows Treasure Garden the advantage of monitoring every stage of the manufacturing process and maintain a consistent level of quality.

4. Squirrel Stopper
Squirrels like your outdoor cushions just as much as you do. When you have cushions as comfortable as ours, you have to protect them from critters that want to make their nests just as comfy as your patio furniture. How can you prevent this? Protect your cushions by storing them or using Squirrel Stopper. The humane and safe Messina's Squirrel Stopper creates a sensory barrier that works by smell, taste and feel and can be applied every 30 days regardless of weather or watering. It is pleasant to use, dries clear and odor free and is safe to use around fruits and vegetables.

5. Treasure Garden outdoor furniture protective covers
Keep your outdoor patio furniture looking new with outdoor furniture protective covers from Treasure Garden. With a large variety of cover sizes and shapes, you can shield your furniture from the elements. For the best looking furniture, keep it under cover.
Sunnyland Furniture - Dallas / Fort Worth's Outdoor Casual Furniture Superstore | 7879 Spring Valley Road Dallas, TX 75254 |
972-239-3716
Copyright 1970-2023 &copy Sunnyland Outdoor Patio Furniture of Dallas Fort Worth - The Ultimate Casual Furniture Superstore for Texas