Get to Know Ebel Outdoor Furniture
Posted On: 11-29-2019
By: Ebel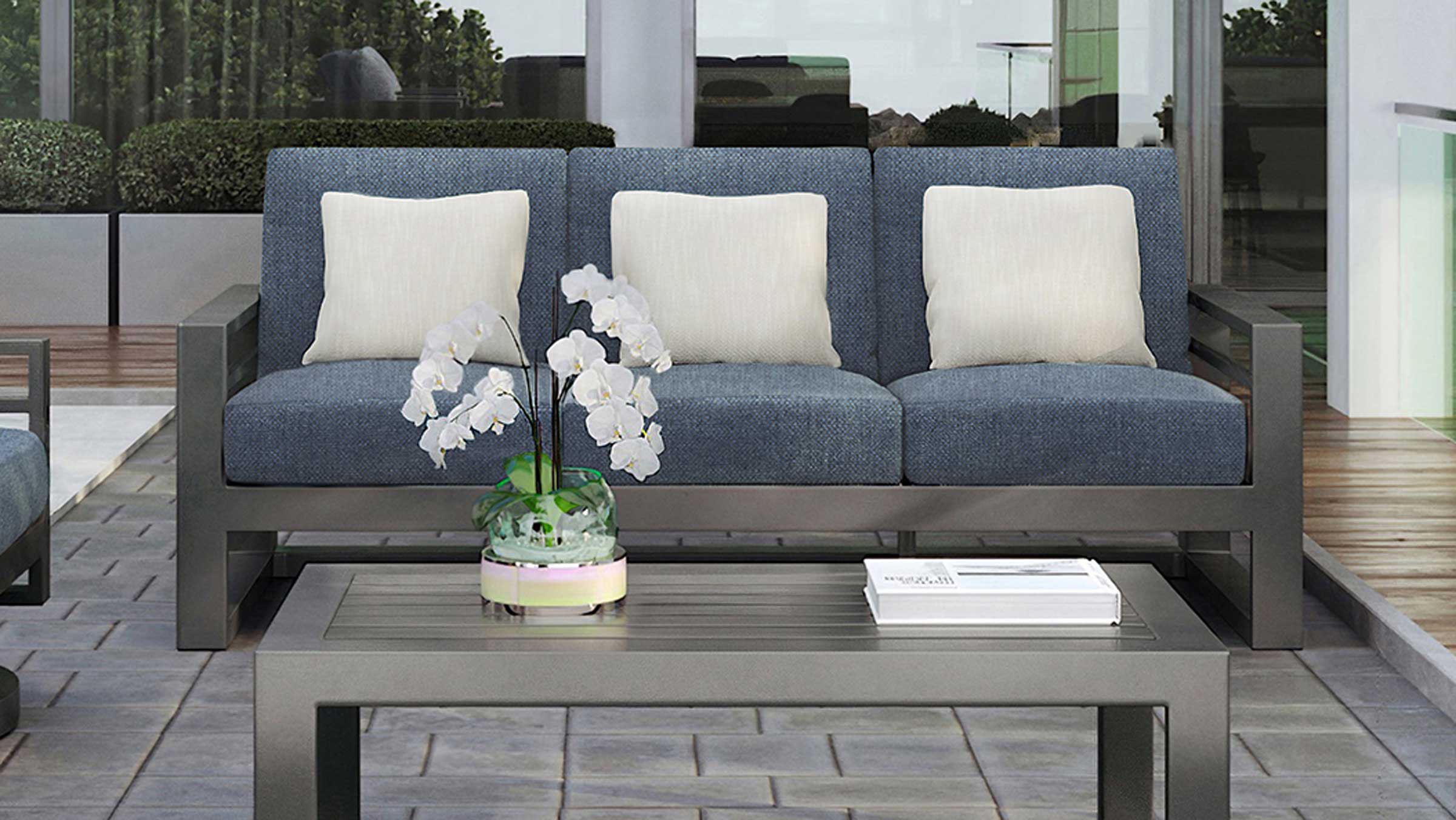 Beautiful design and superb construction are Ebel family traditions.
Ebel Inc. was founded in 1988 with Anne Ebel (President) selling resin benches out of Virginia Beach, Virginia. Over the years, they have built a company known and respected in the industry for providing quality outdoor products at unparalleled value.
Now headquartered in Jacksonville, FL, Ebel Inc. continues to successfully operate with the same "family company" values that have been with them since their founding. That commitment to fostering strong relationships has helped Ebel Inc. partner with dealers across the US, Canada, Mexico, and the Caribbean, so Ebel products can be found on residential and commercial properties in a number of countries.
Because Ebel loves being outside as much as you do.
In today's global environment, Ebel Inc. is making every effort to remain environmentally responsible. All aluminum and weather wicker is 100% recyclable. Providing a strong, long-lasting product not only ensures low maintenance for the consumer, but also helps keep the environment cleaner by reducing the amount of waste and limiting the need for harmful chemical cleaners.
Since 2008, Ebel Inc. has partnered with Trees for the Future – an organization committed to furthering sustainable agroforestry in developing countries. Trees for the Future has planted nearly 115 million trees and revitalized hundreds of thousands of acres of soil. Ebel Inc. has committed to planting enough trees to offset the carbon emissions resulting from the daily operations at its Jacksonville headquarters. They have also committed to plant one tree for every piece of furniture produced and have already planted over 100,000 trees.
As of 2009, all of its marketing materials are printed in a facility that is certified by the Forest Stewardship Council, whose mission is to promote well-managed forests by ensuring forestry practices that are environmentally responsible, socially equitable and economically viable. Visit fscus.org for more information.
Sunnyland Furniture - Dallas / Fort Worth's Outdoor Casual Furniture Superstore | 7879 Spring Valley Road Dallas, TX 75254 |
972-239-3716
Copyright 1970-2023 &copy Sunnyland Outdoor Patio Furniture of Dallas Fort Worth - The Ultimate Casual Furniture Superstore for Texas