What's Cooking on the Big Green Egg? Melissa's Mexican Corn on the Cobb
Posted On: 08-18-2017
By: Big Green Egg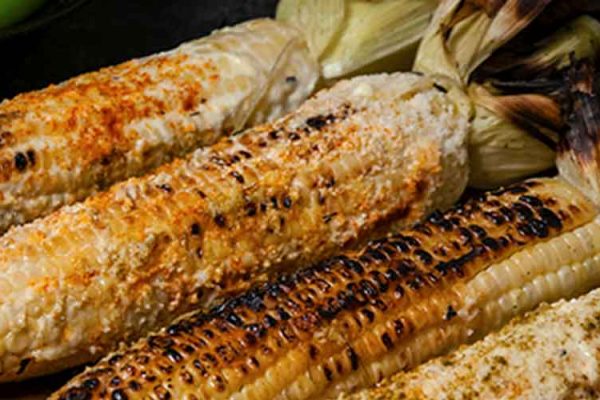 Melissa's Mexican Corn on the Cob
August 19 is Hot and Spicy Food Day! Celebrate with Melissa's Hatch Chiles. Recipe courtesy of Big Green Egg and http://www.melissas.com.
Ingredients
6 ears corn, unhusked
4 tablespoons (½ stick) unsalted butter, softened
6 tablespoons mayonnaise, divided
½ cup crumbled Cotija cheese or shredded Parmesan cheese
Melissa's Hatch Chile Powder
1 lime wedge
Instructions
Preheat the oven to 350°F. Roast the corn for 25 minutes. Let cool for 5 minutes, then pull the husks down in layers, leaving them attached to the base of the cob. Remove the silk and discard. While the corn is still warm, spread each ear with some of the butter and 1 tablespoon of the mayonnaise. Sprinkle each ear of corn with cheese, then dust with a little Hatch Chile powder. Finish with a squirt of lime.
Sunnyland Furniture - Dallas / Fort Worth's Outdoor Casual Furniture Superstore | 7879 Spring Valley Road Dallas, TX 75254 | 972-239-3716
Copyright 1970-2019 &copy Sunnyland Outdoor Patio Furniture of Dallas Fort Worth - The Ultimate Casual Furniture Superstore for Texas