What's Trending on the Patio - Customer Picks
Posted On: 05-26-2017
By: Deborah Holt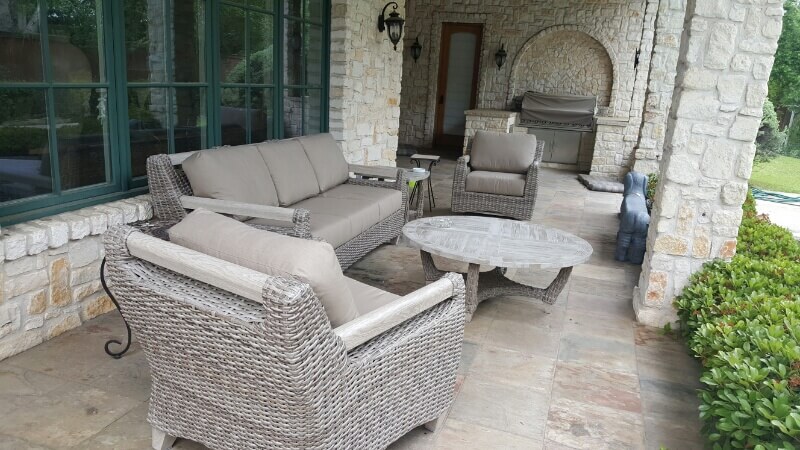 With so much variety and selection, sometimes it's good to take a look at what others have done on their patio to inspire you. From styles, to finishes and fabrics, Sunnyland has the perfect furnishings to make your outdoor area perfect. Scroll through some of recent deliveries and gather ideas for patio purchase.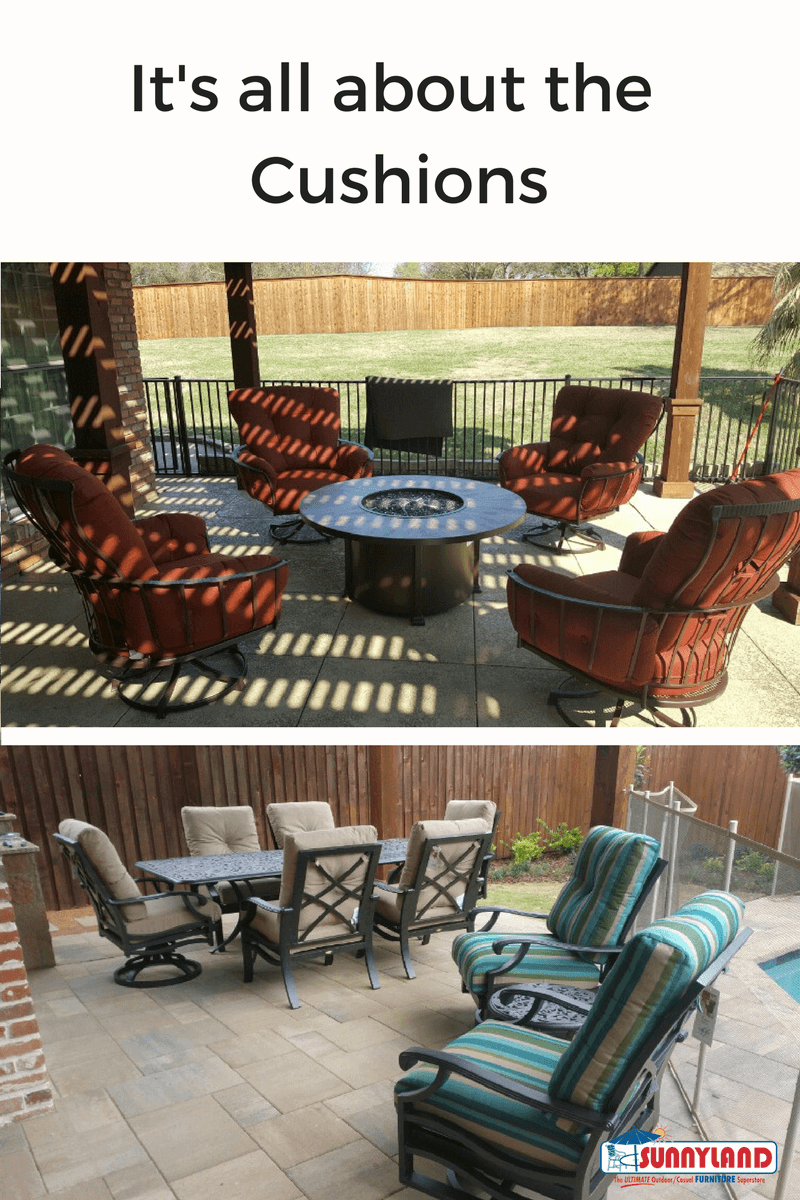 Even the outdoor cushions are bigger in Texas, but the bigger the better. Sink into comfort and style with deep seating collections from Sunnyland. Choose from modern or classic styles with fabric colors that match your style. Outdoor cushion furniture provides an ideal haven from the everyday hustle and bustle. So grab a book or a glass of wine and sink into your cushy outdoor world.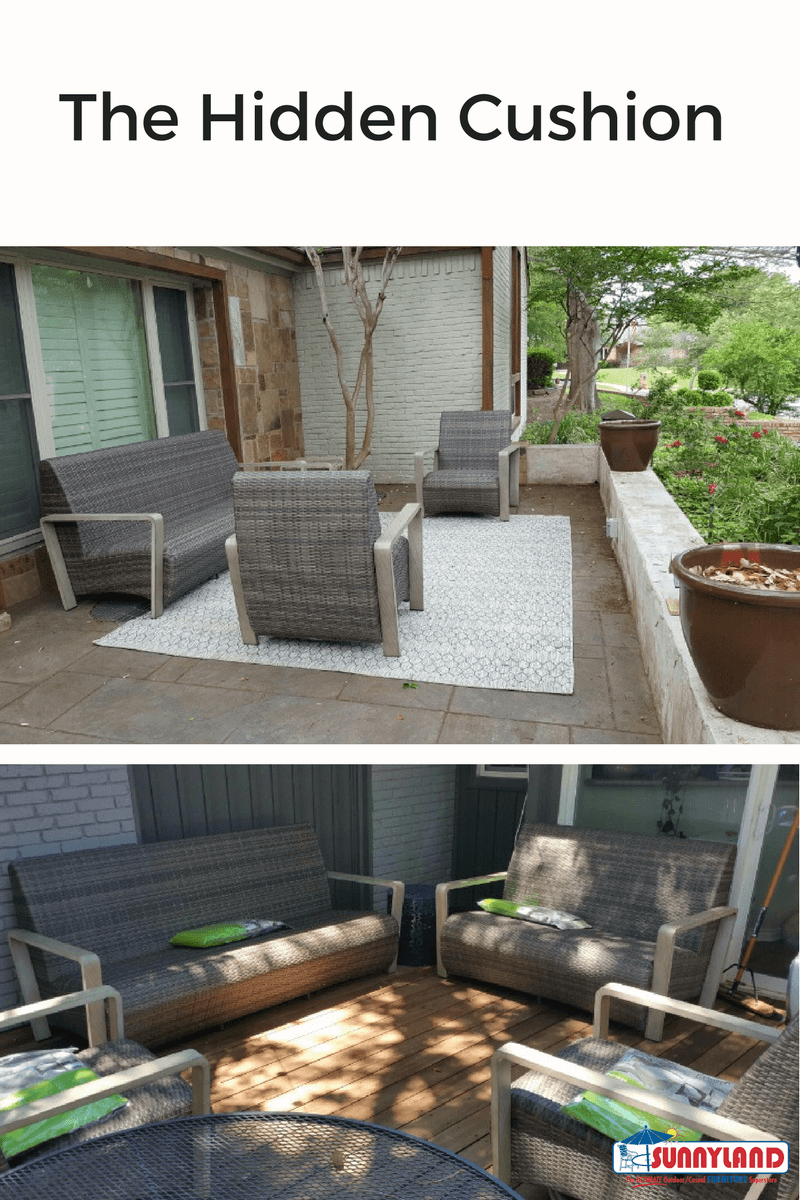 New for the patio is the hidden cushion seating with reticulated foam beneath the durable woven HDPE. You still get the comfort of cushion seating, but without the fabric. Rain can pass through the seating without soaking it. It's perfect for an open-air area. The modern, sleek Woodard Reynolds collection comes in a variety of pieces including sofas, loveseats, lounge chairs, swivel chairs, ottomans and tables.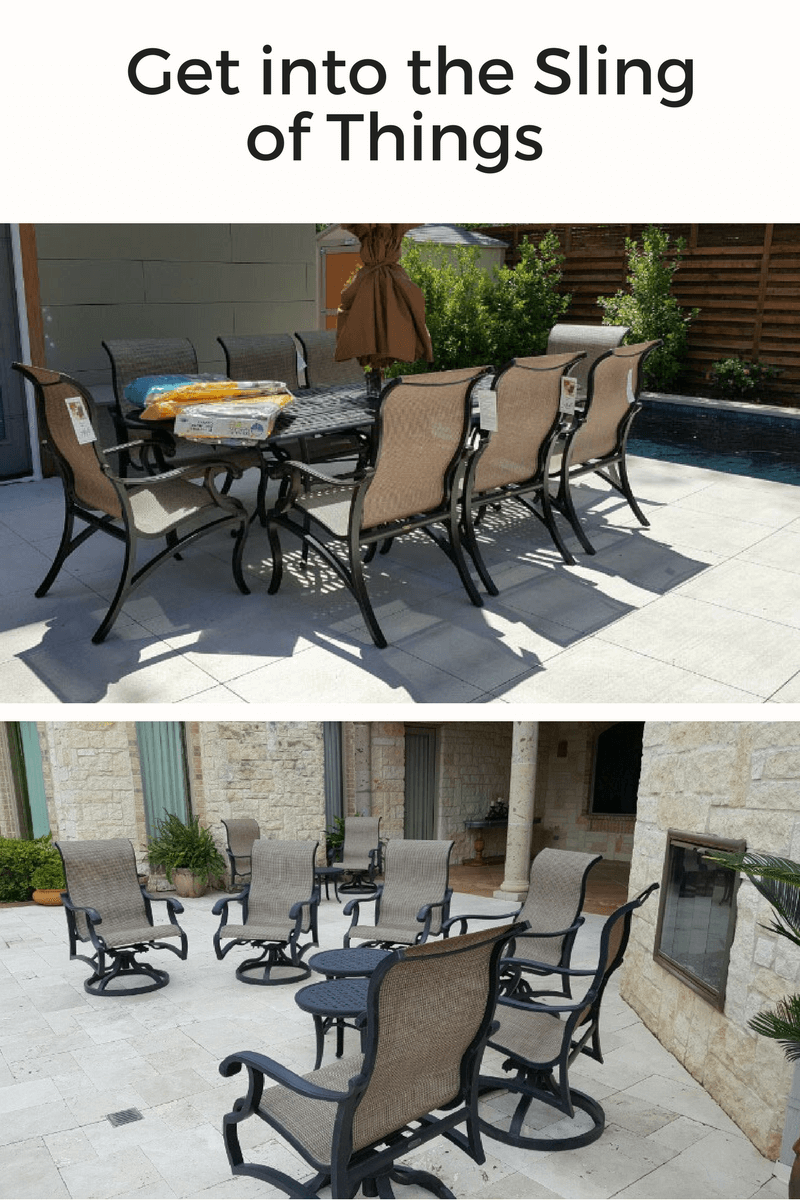 Need furniture for around the pool? Sling is the thing for you. With its quick drying capability, slings make sure you always have a dry seat. Sunnyland carries a large selection of sling collections, including Mallin Vollare which comes in a variety of finishes and sling colors. Long-lasting and durable, sling collections include dining chairs, lounge chairs, swivel chairs, chaises, loveseats and ottomans.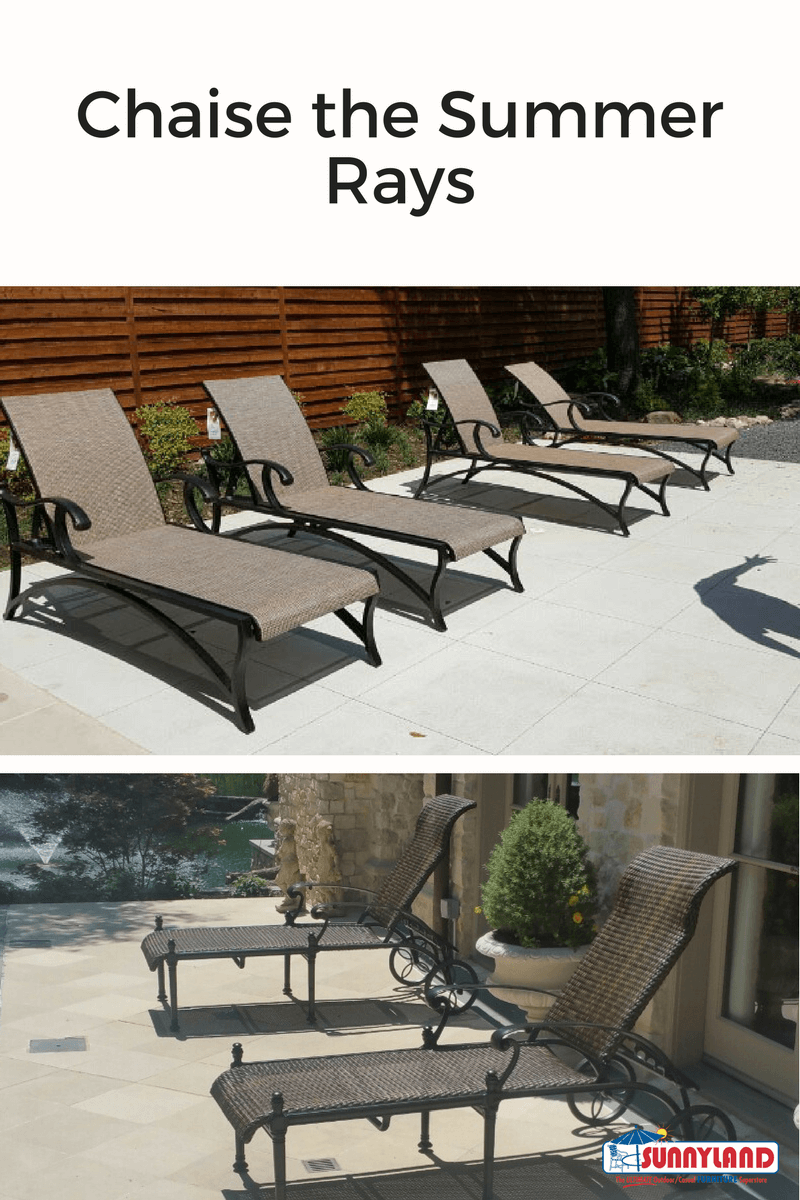 Sit back, relax and catch some rays on a chaise lounge from Sunnyland. With unique styles, finishes and fabrics you can make your chaise swoon worthy. Turn your poolside into the summer hotspot with luxurious and comfy chaise lounges. Sunnyland also carries in-pool lounges so you catch some rays and stay cool in the pool.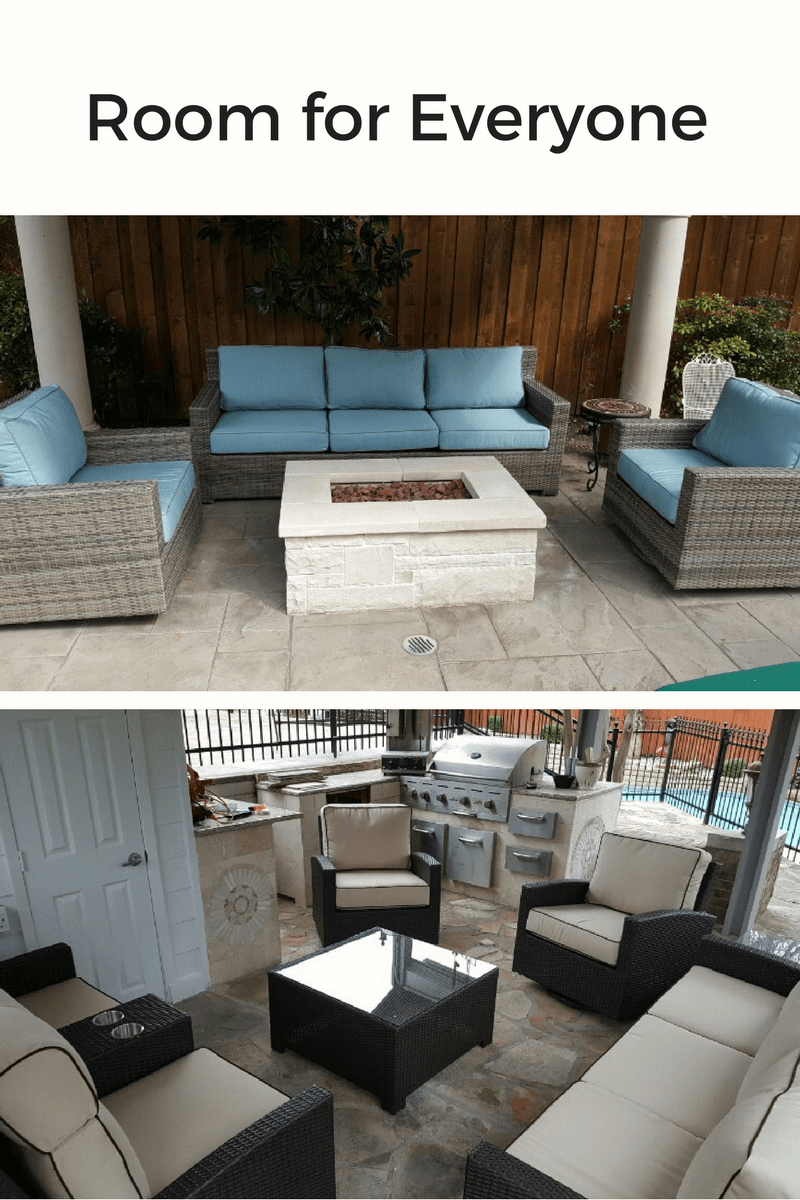 There's always room for one more when you have plush, large seating arrangements from Sunnyland. Find sectionals, sofas and loveseats that fit your patio or outdoor space at Sunnyland. Enjoy an evening visiting with friends or host a BBQ for your family and have plenty of comfy seating with the North Cape Cabo and Malibu sectionals and seating. Pick and choose the pieces you like and add custom fabric or pillows to bring it all together.
Discover the right outdoor style for your patio needs at Sunnyland Patio Furniture. Open seven days a week for your convenience, staffed with knowledgeable outdoor consultants, your buying experience will be a breeze at Sunnyland. Start living your life in an outdoor setting today.
Sunnyland Furniture - Dallas / Fort Worth's Outdoor Casual Furniture Superstore | 7879 Spring Valley Road Dallas, TX 75254 |
972-239-3716
Copyright 1970-2023 &copy Sunnyland Outdoor Patio Furniture of Dallas Fort Worth - The Ultimate Casual Furniture Superstore for Texas