What goes best with fall? A fire pit.
Posted On: 10-07-2017
By: Deborah Holt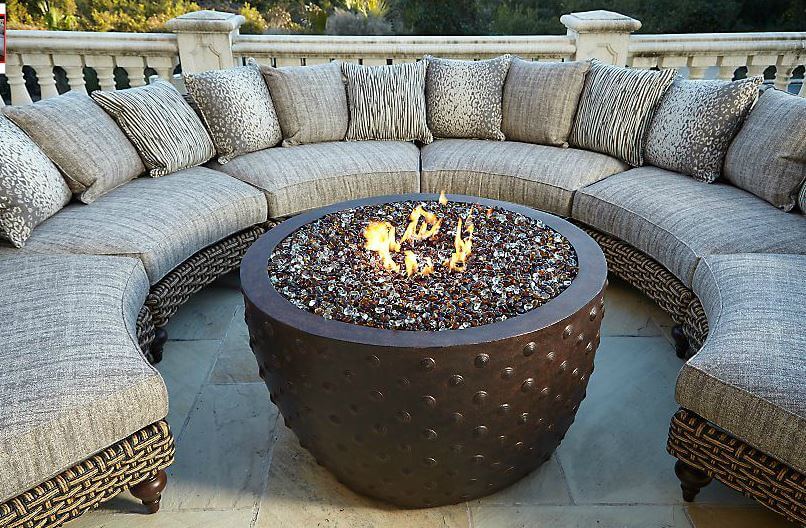 The weather may be cooling, but things are heating up on the patio. It's officially fire pit season. There's no better way to spend fall evenings than nestling around a fire pit with friends and family. With versatility, unique design and quality craftsmanship fire pits can transform your outdoor space into an inviting gathering place.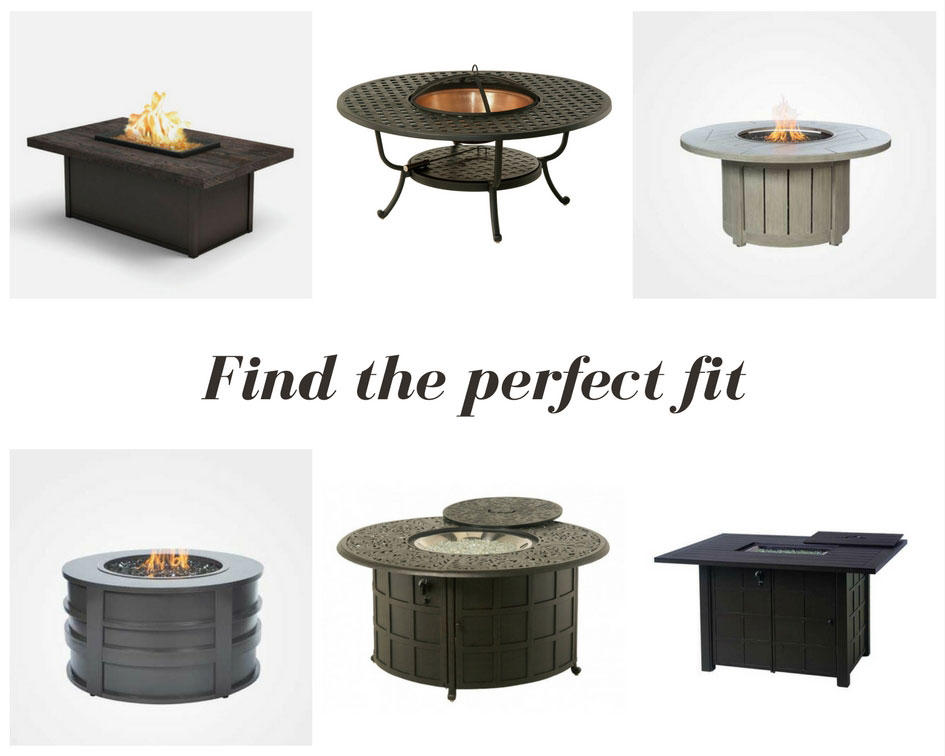 Start with size, shape and finish
Fire pits come in a multitude of sizes and shapes to fit perfectly into our outdoor arrangement. They also come in a variety of heights from coffee table to bar table height. Depending on which fire pit is selected, finishes can be varied to accustom or compliment your current furniture. Table tops can also be customized to suit your liking.
Transforming & multifunctional
Fire pits are very versatile. If you choose a fire pit with a bowl, the bowl can either hold logs for burning or ice for cooling depending on your needs. If you choose a propane fire pit, flat covers can be placed over an unused coil to transform the pit into a table.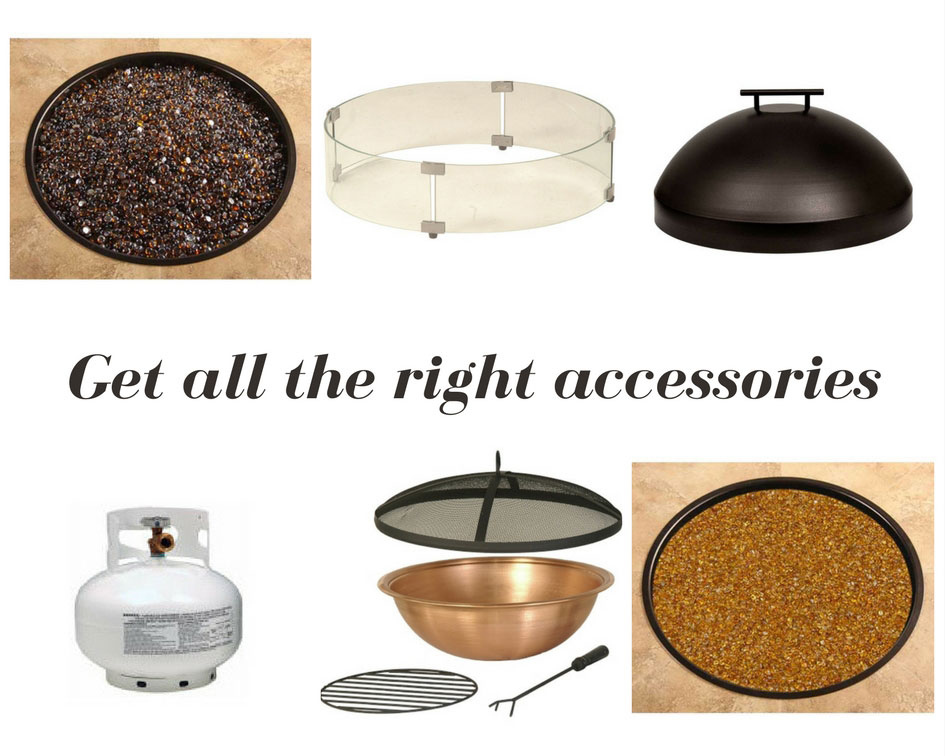 ​
Accessorize
Add to the ambiance of your fire pit with fire glass and stones. Be bold with color or go neutral. Fire glass comes in a variety of colors from blues, reds and greens to browns, blacks and yellows.
Safety & Protect
Always be aware of the surrounds when your fire pit is on. Glass guards and screen covers provide a barrier. Make sure your fire pit is safely placed on a level surface and away from potential hazards. Purchase the proper size propane tank and make sure all connections are joined correctly. Take extra precautions when children are present.
Ready to find your perfect fire pit? Sunnyland Patio Furniture has the largest selection of fire pits in the Dallas, Fort Worth area. And with our onsite warehouse, you can take home a fire pit today. Visit our showroom at 7879 Spring Valley Rd. in Dallas or browse online at sunnylandfurniture.com. Have a question give us a call at 972-239-3719.
Sunnyland Furniture - Dallas / Fort Worth's Outdoor Casual Furniture Superstore | 7879 Spring Valley Road Dallas, TX 75254 |
972-239-3716
Copyright 1970-2022 &copy Sunnyland Outdoor Patio Furniture of Dallas Fort Worth - The Ultimate Casual Furniture Superstore for Texas