Mother's Day Gift Picks
Posted On: 05-02-2018
By: Deborah Holt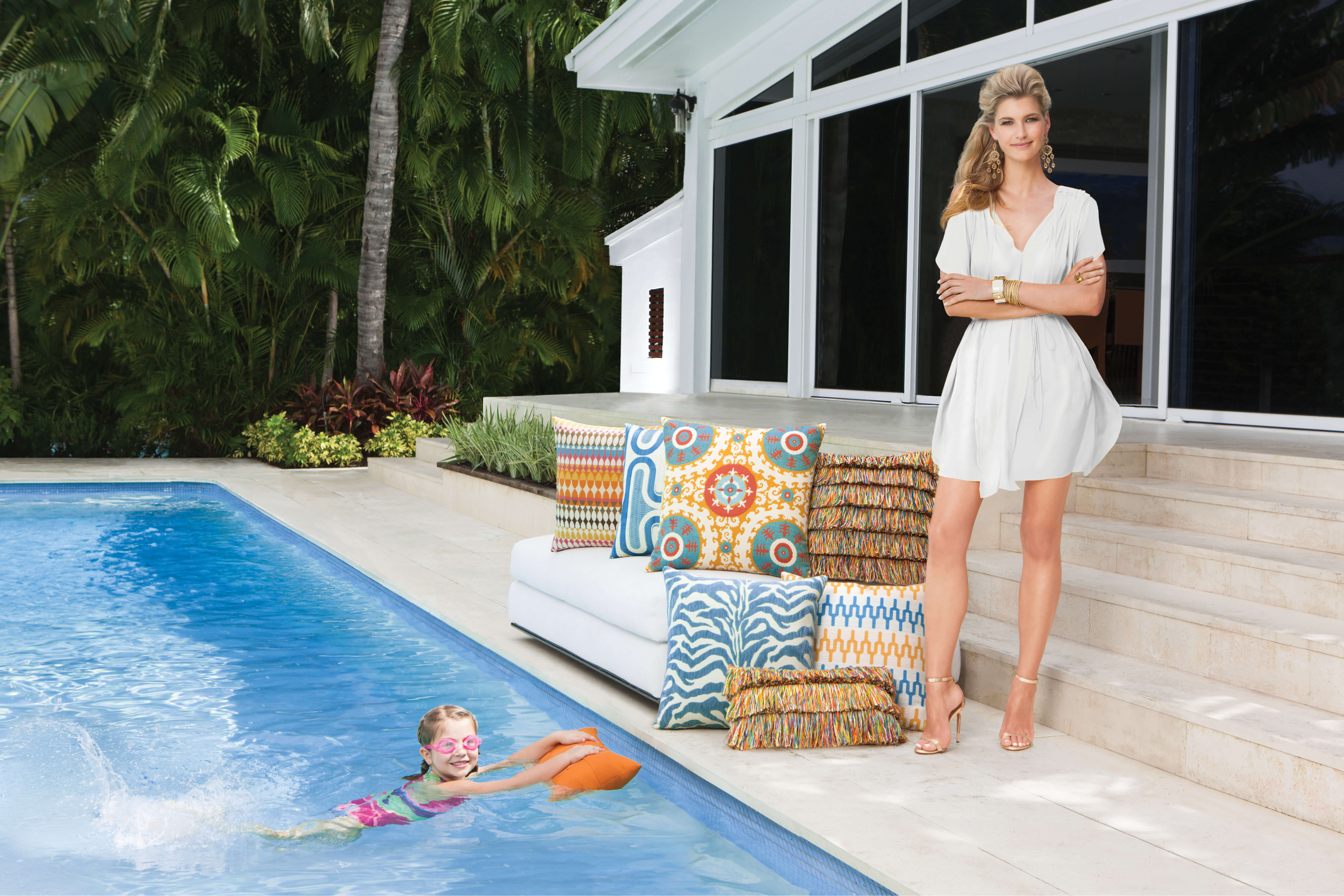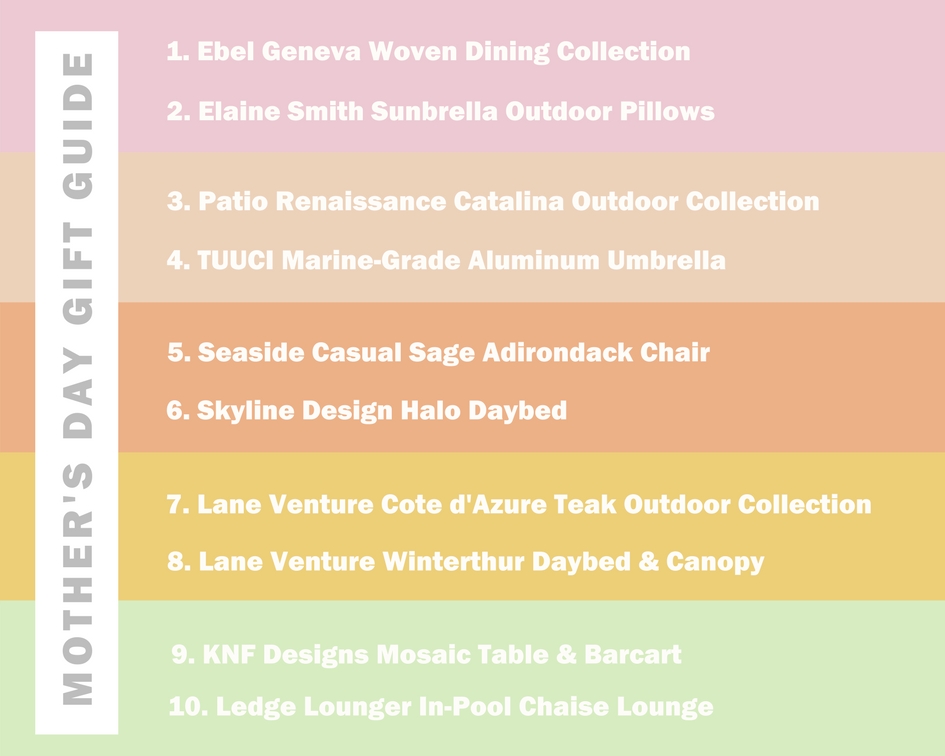 Give your mom the gift of outdoor relaxation for years to come with outdoor furniture and accessories from Sunnyland Patio Furniture.
Discover great gifts from mosaic tables to in-pool loungers that are the perfect addition to outdoor spaces. Looking for something more? Give mom a stylish outdoor dining or seating collection.
The outdoor room is now the most popular place at home and with quality outdoor furniture, you don't have to worry that it will wear it within one season.
Find classic and contemporary looks that will seamlessly flow from your indoor to your outdoor space. Place your order now, and have in-stock items delivered and set up in time for Mother's Day.
Give your mom more than just a present this year, give her a place to relax all year long.
1. Ebel Geneva Woven Dining Collection
2. Elaine Smith Sunbrella Outdoor Pillows
3. Patio Renaissance Catalina Outdoor Collection
4. TUUCI Marine-Grade Aluminum Umbrella
5. Seaside Casual Sage Adirondack Chair
7. Lane Venture Cote d'Azure Teak Outdoor Collection
8. Lane Venture Winterthur Daybed & Canopy
9. KNF Designs Mosaic Table & Barcart
Sunnyland Furniture - Dallas / Fort Worth's Outdoor Casual Furniture Superstore | 7879 Spring Valley Road Dallas, TX 75254 |
972-239-3716
Copyright 1970-2023 &copy Sunnyland Outdoor Patio Furniture of Dallas Fort Worth - The Ultimate Casual Furniture Superstore for Texas